Key properties
Excellent chemical resistance
Working temperature from -180°C to +260°C
FDA approved
Flame resistant - UL94V0
No stick
Low friction
Very good dielectric insulation properties

Construction: Tube: smooth bore PTFE
Cover: SS304 / SS316 Braided
Temperature: -54ºC to +220ºC (Domestic PTFE)
-60ºC to +260ºC (import PTFE, DAIKIN)

Application: Mainly used for conveying various chemicals, ships, automobiles, Marine industry machinery hydraulic system etc
Coil length: 50m-150m (Random Length).
Standard: SAE100 R14
Connector: Customize as per request
Inner Diameter

Outer Diameter

Working Pressure

Burst Pressure

Min. Bending Radius

Thickness

Approx. Weight

inch

mm

mm

bar

Bar

mm

mm

Kg/m

1/8"

3.2

6.6

320

988

51

1

0.07

3/16"

4.8

7.7

242

726

75

0.85

0.09

1/4"

6.4

9.3

210

653

81

0.85

0.11

5/16"

7.9

10.8

188

587

92

0.85

0.15

3/8"

9.5

12.7

185

556

131

0.85

0.17

1/2"

12.7

16.3

106

461

182

1

0.31

5/8"

15.9

19.3

127

382

211

1

0.47

3/4"

19

22.3

78

269

338

1.2

0.57

7/8"

22.2

26.2

60

195

421

1.2

0.7

1"

25.4

29.8

40

153

539

1.5

0.8

2''

50

55.6

30

120

1015

2

1.5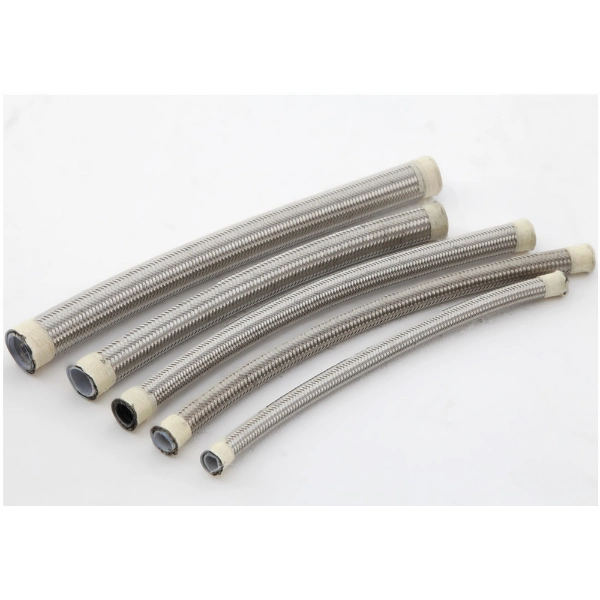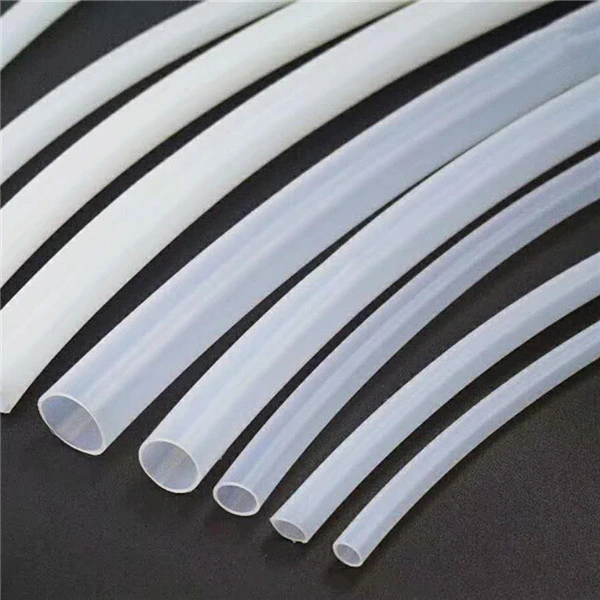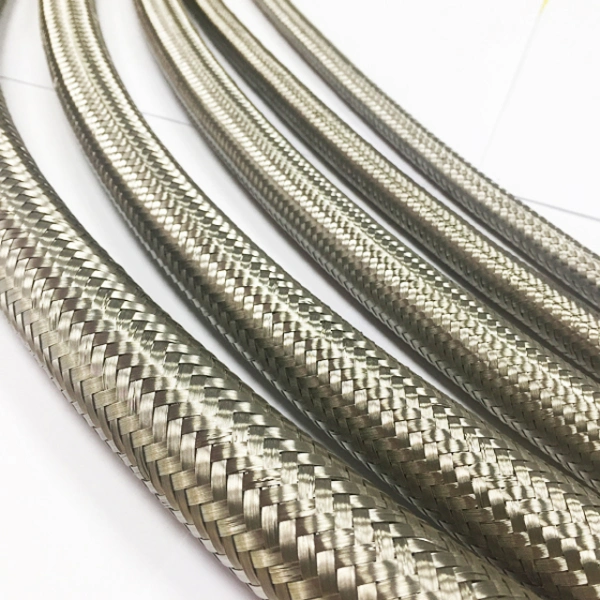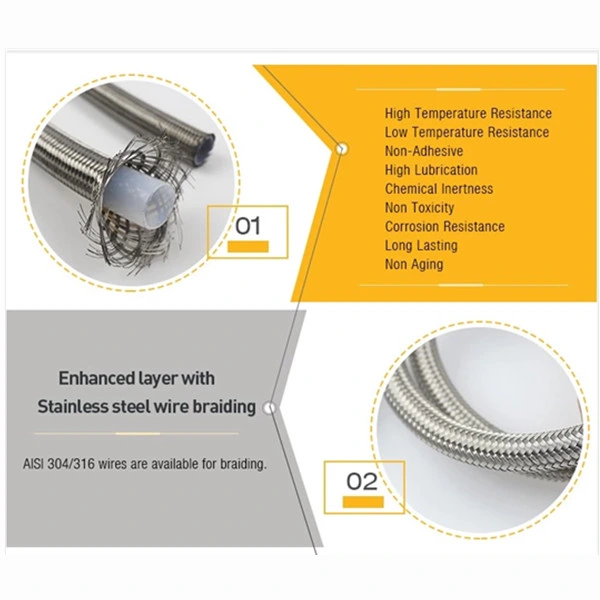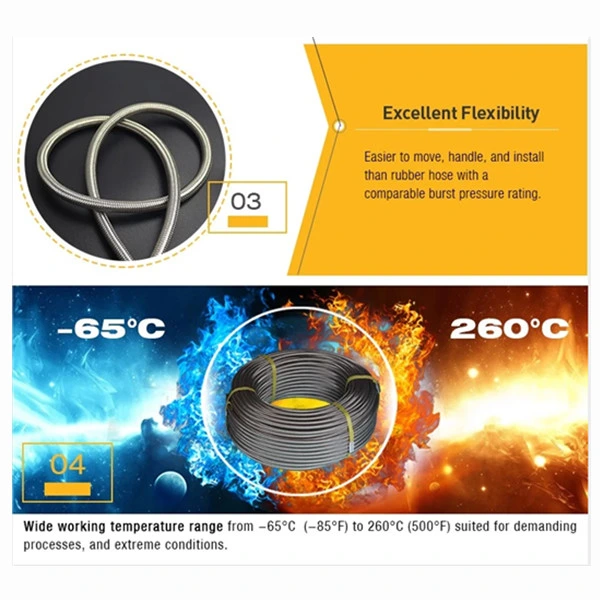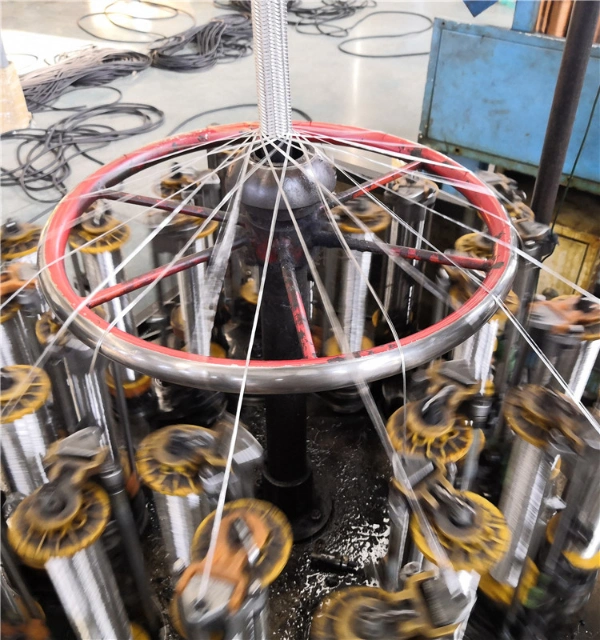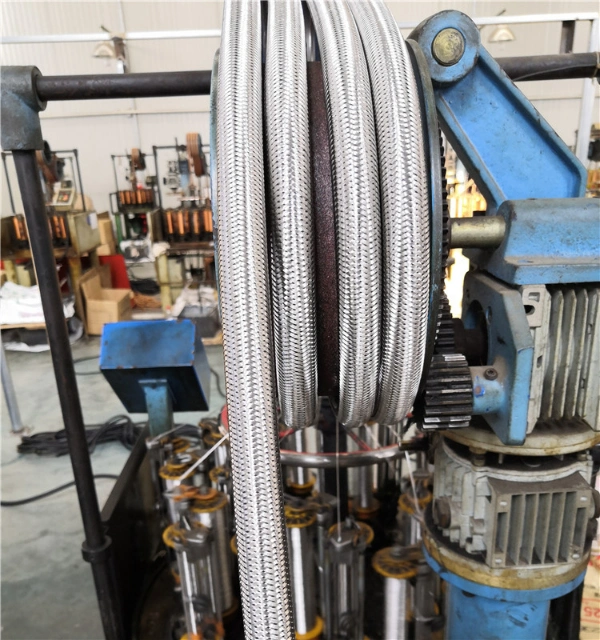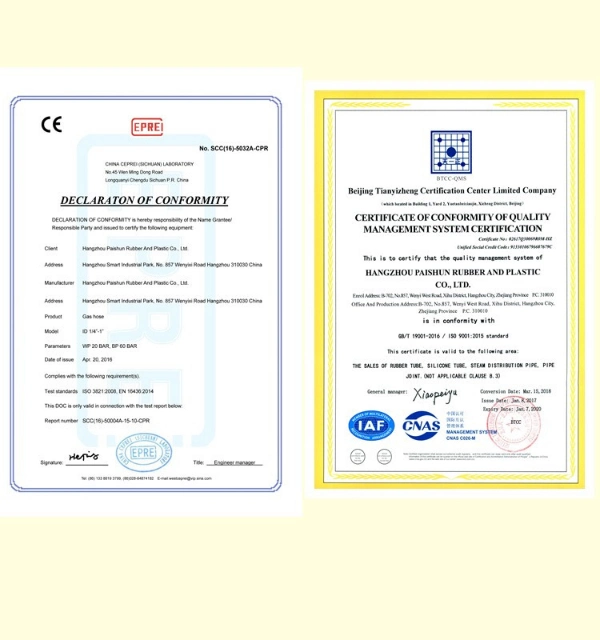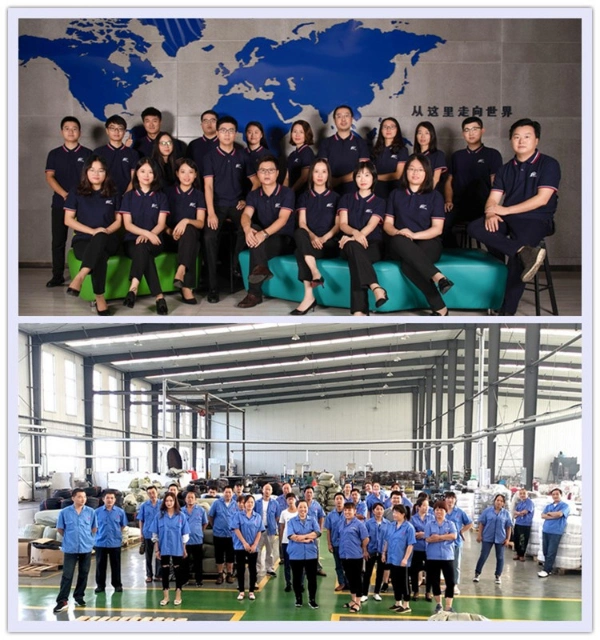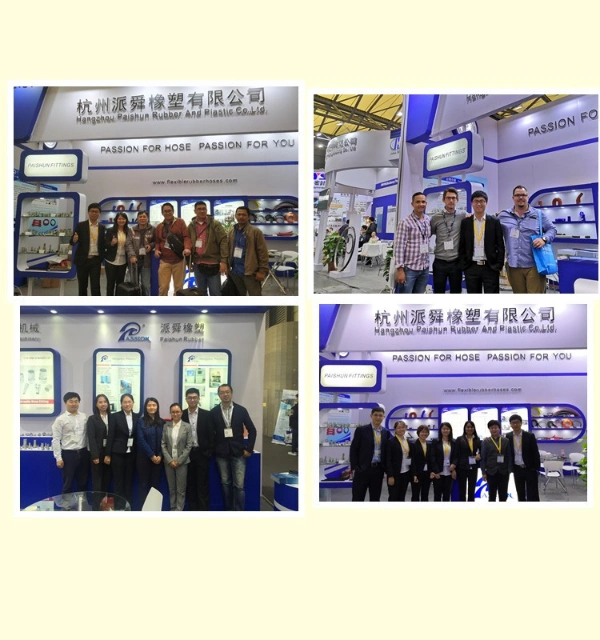 Hangzhou Paishun Rubber and Plastic Co., Ltd established in 2007, is a rapid growing enterprise who integrate the production and marketing of rubber industrial hoses, rubber hydraulic hoses, and hydraulic hose fittings.
After 8 years effort and development, now we have become one of the leading rubber hose manufacturers and suppliers in China. We have been enjoying high reputation in rubber industrial hose and hydraulic hose market domestically and internationally.
Hangzhou Paishun Products Range:
Our factory focus on manufacturing Rubber industrial hoses, which include Rubber air hose , Rubber water hose , LPG gas hose , twin welding hose , rubber fuel hose.
Our stock-shared factory focus on manufacturing Rubber hydraulic hose , which includes SAE 100R1 , SAE 100R2 , SAE 100R7/ R8 , EN856 4SH , 4SP , SAE 100 R9 , R10 , R12 , SAE 100R14 Braided PTFE hose , Hydraulic hose fitting and ferrule ; Air conditioning hose ; Refrigerant charging hose .
We are very professional and have full experience in crimping fittings and quick release couplings on hoses. Such as rubber air hose assembly, contractor garden hose assembly, washing machine hose assembly, LPG hose assembly, hydraulic hose assembly, high pressure washer hose assembly, paint spray hose assembly, etc.
We are capable of supplying our products in various kinds of packaging according to customers' specific requirements.
Now our rubber hoses and hose assemblies are exported to USA, Canada, Italy, UK, Norway, Russia, Spain, Portugal, Denmark, Australia, Japan, Thailand, Sri Lanka, Peru, Brazil, Venezuela, South Africa etc, about 50 countries all over the world.
PASSION® Rubber hoses are approved by CE, SGS, TUV.
But Hangzhou Paishun have never stop going forward, in order to supply more rubber hoses to our customersand enlarge the production range, in 2012, together with our partner, we build another factory, which produce silicone auto rubber hoses in Jiangsu China.