The pen rod closed length 22 cm, a total of 5 section, open the length of 1 meters, the pen rod body and for the production of aluminum alloy material, the rod body is epoxy resin, the guide hole for stainless steel with South Korea ceramic ring, can effectively protect the fishing line.
Supporting reel for ST5RL metal drum wheel, made of hard alloy wheels, a total of 7.5 cm, body length 4.5 cm, width 3 cm, weight 98 grams. The side of a reel with a black button, press the other end can increase the friction reel, a knob can adjust the brake force, braking force. The reel speed is 2.1:1, the line capacity of 0.18/60 (mm/m), 0.20/55 (mm/m), 0.25/40 (mm/m) available colors: gold and silver blue and red (this rod is used for recreational fishing use Oh small force, want to catch a big fish friends shot)
Picture details :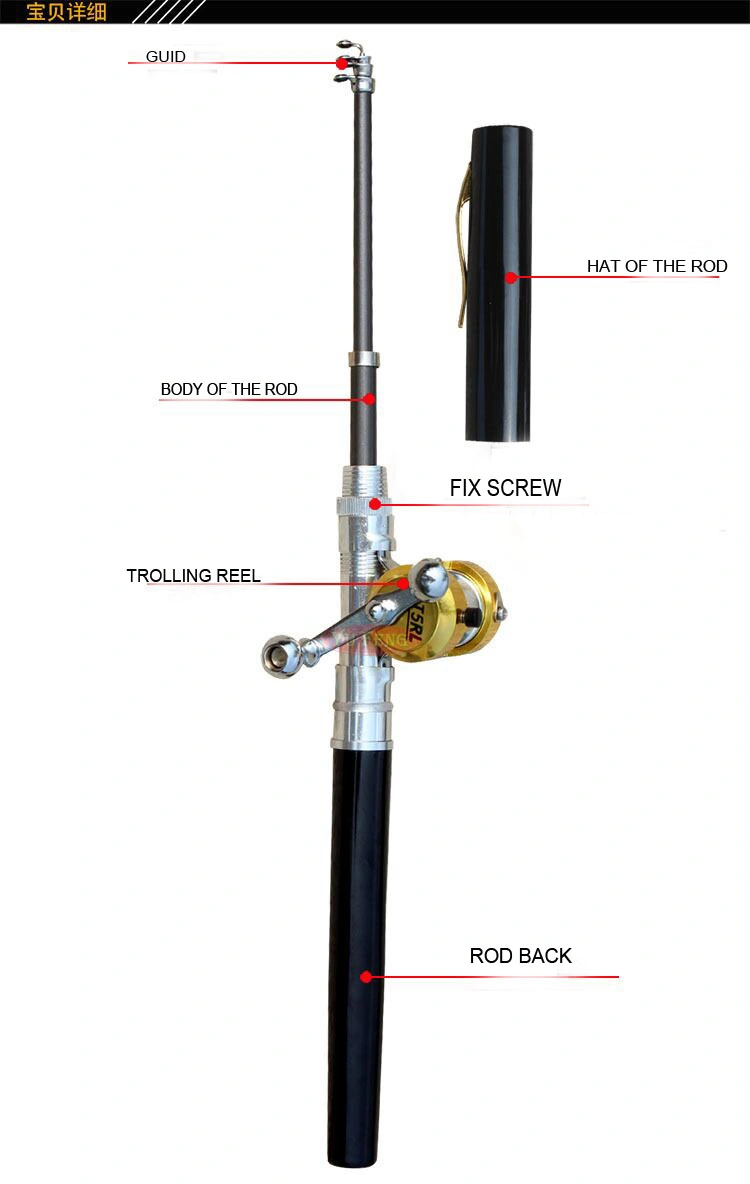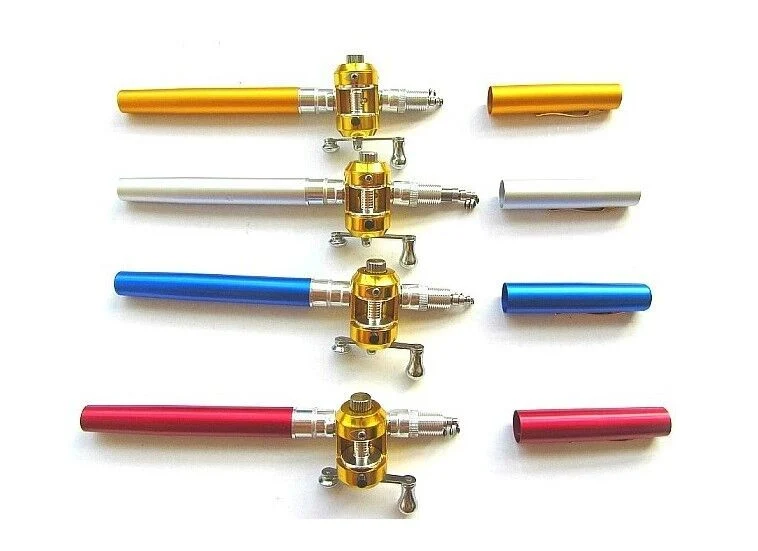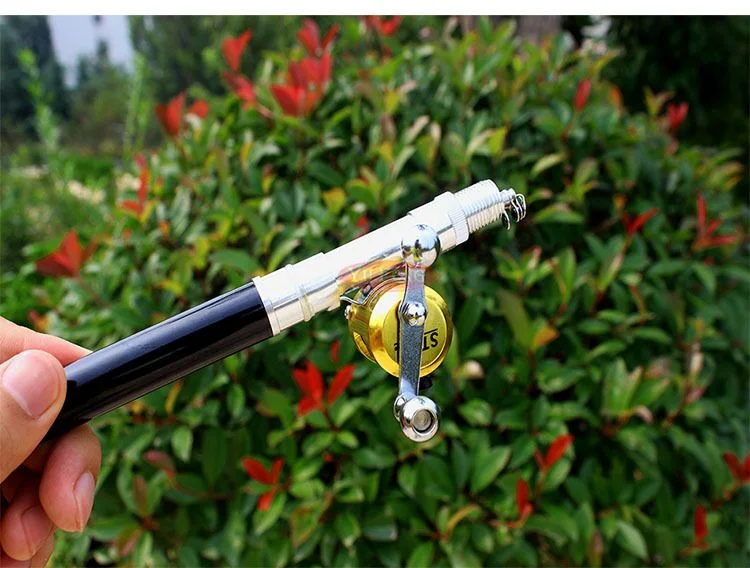 BASIC INFORMATION:
Main Products
Fishing reel ,fishing rod,fishing lure,fishing line ,fishing net ,fishing chair ,and different fishing accessories.
Testing Equipment
Projecting apparatus, Salt Spray Test, Durometer, and Coating thickness tester
Workforce
A group of experienced production technician, sophisticated engineer and dedicated QC.
About us
Our company was founded in October, 2012, specializing in the production of different fishing tackle , parts and other metal parts. Our main production modes are designing and proofing based on customers' drawings or samples.
Main Markets
North America, South America, Eastern Europe , West Europe , North Europe, South Europe, South Asia, Africa African,
How to order
* You send us drawing or sample
* We carry through project assessment
* We give you a design
* You think the design is ok
* We make the sample and send it to you
* You think the sample is good then place an order and pay us 30% deposit
* We start to make the product
* When the goods is done, we deliver it to Shengzhen Yiantian
* You pay us the balance after you see the B/L Copy
* The whole order is done, thank you!!
Why should you choose us?
RICH EXPERIENCE:
We have been engaged in the fasteners for 10 years. Our company had good reputation with customers from American, Europe and Austrialia etc. We also have a good team for sale and quality control.
GOOD SERVICE:
We will respond to you within 24 hours. We can manufacture nonstandard parts according to your drawings. And we offer best after sale service.
LOW PRICE:
The price of our products is reasonable and competitive than other manufactures.
PERFECT QUALITY:
We have strict quality control from producing to delivery.Our company had strong technology support. We have cultivated a group of managers who are familiar with product quality , good at modern concept of management .