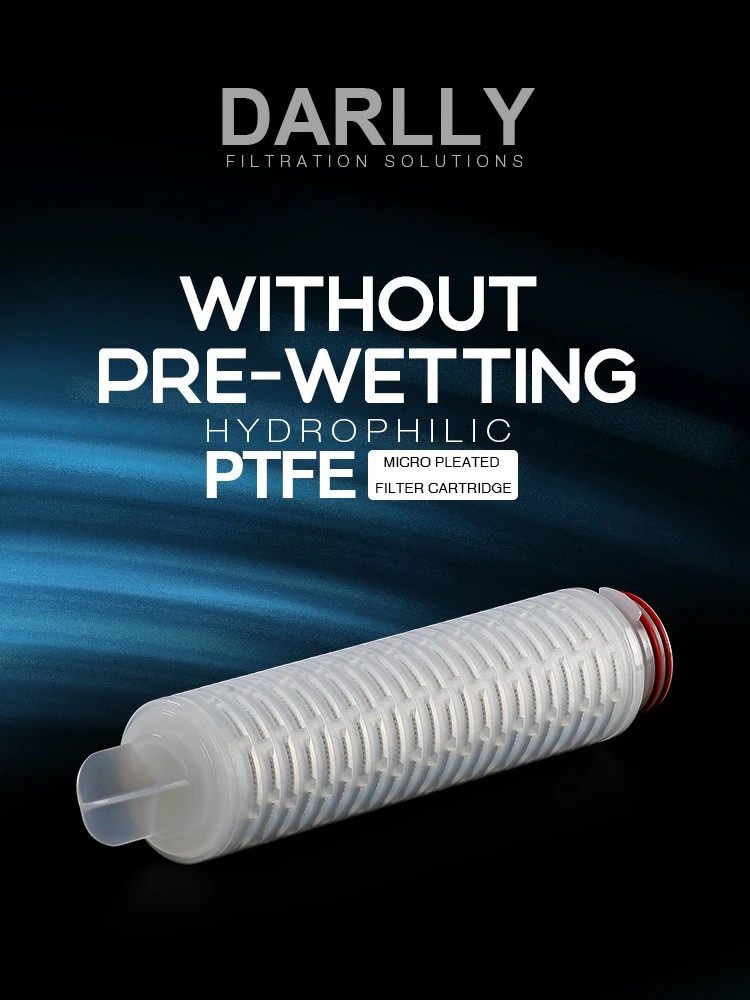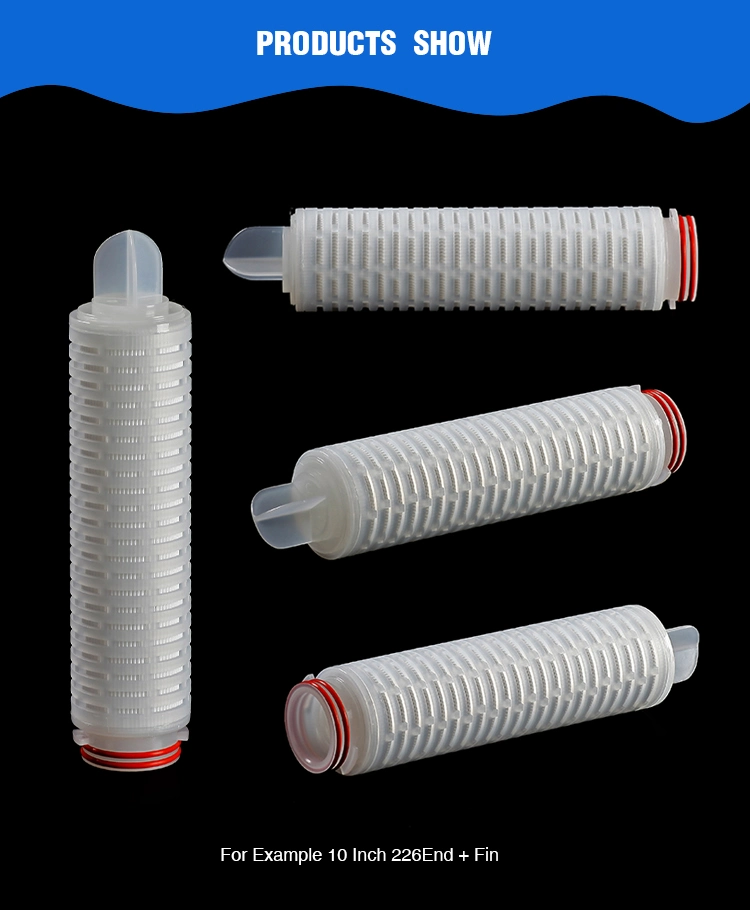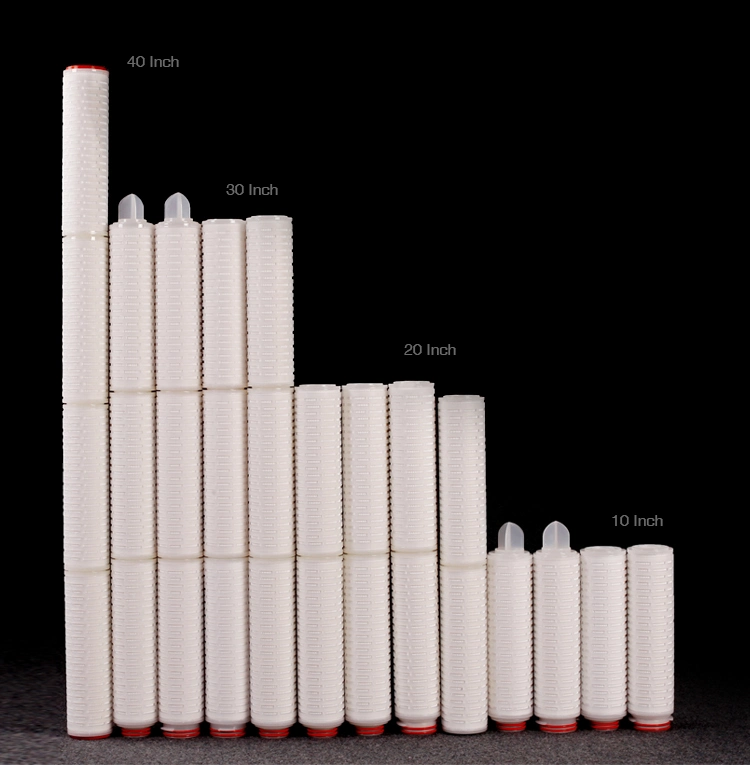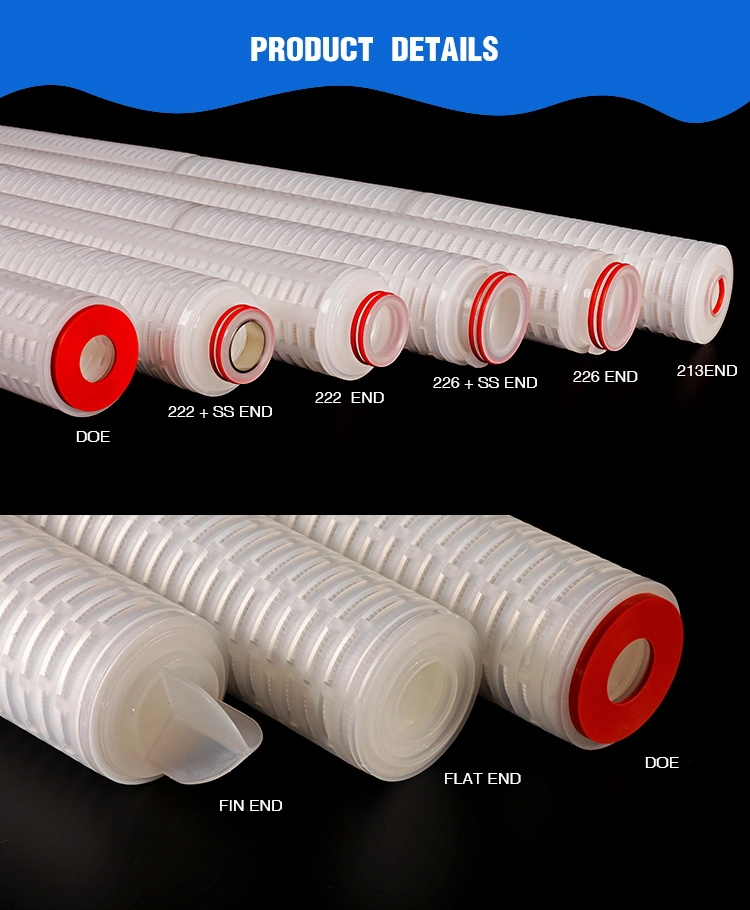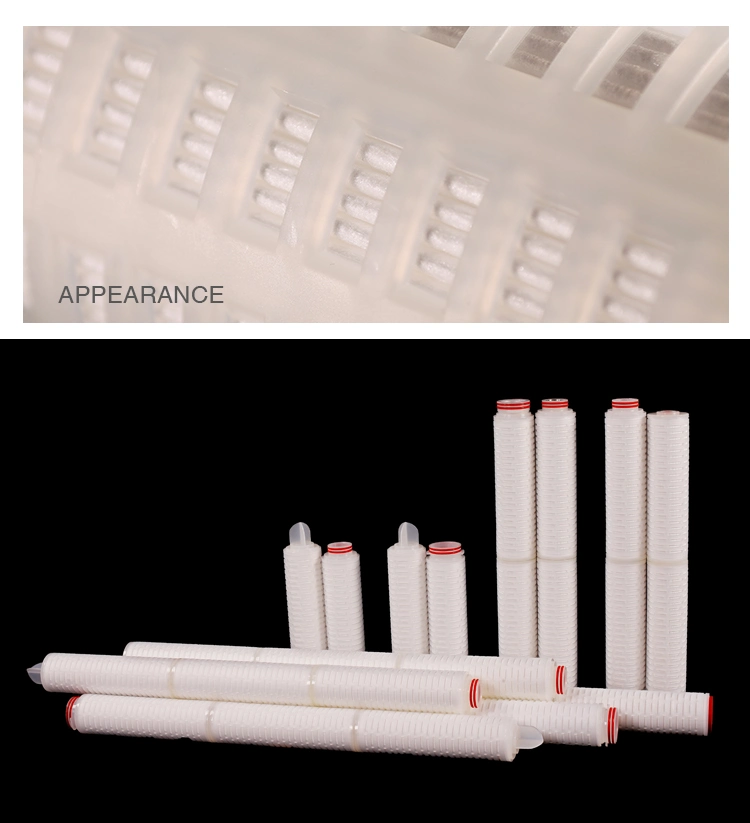 BD Series PTFE Pleated Filter Cartridge
BD Series PTFE Pleated Filter Cartridge is constructed of hydrophilic PTFE membrane
which has excellent chemical compatibility and corrosion resistance.The membrane is
hydrophilic which can filter the liquid directly without pre-wetting to save the operation
time.
FEATURES
Hydrophilic membrane without pre-wetting
The membrane is hydrophilic which can filter the liquid directly without pre-wetting to save
the operation time.
Excellent chemical compatibility
PTFE membrane got excellent chemical compatibility.It has good tolerance to various
chemical and can be used for filtering kinds of corrosive liquids.
Absolute filtration efficiency
PTFE membrane provide high filtration efficiency with absolute micron rating make sure to
reduce the particals.
100% integrity tested
Product specification
OD:69mm
Length:5" , 10" , 20" , 30" , 40 "

Material of Constructions
[ Media ]:Hydrophilic PTFE membrane
[ Support ]:PP
[ Cage / Core / End cap ]:PP
[ Sealing ]:Silicone , EPDM , NBR ,E-FKM

Performance
Max. Operating temperature 80ºC
Max. Operating DP 4 bar@ 21ºC 2.4 bar@ 80ºC