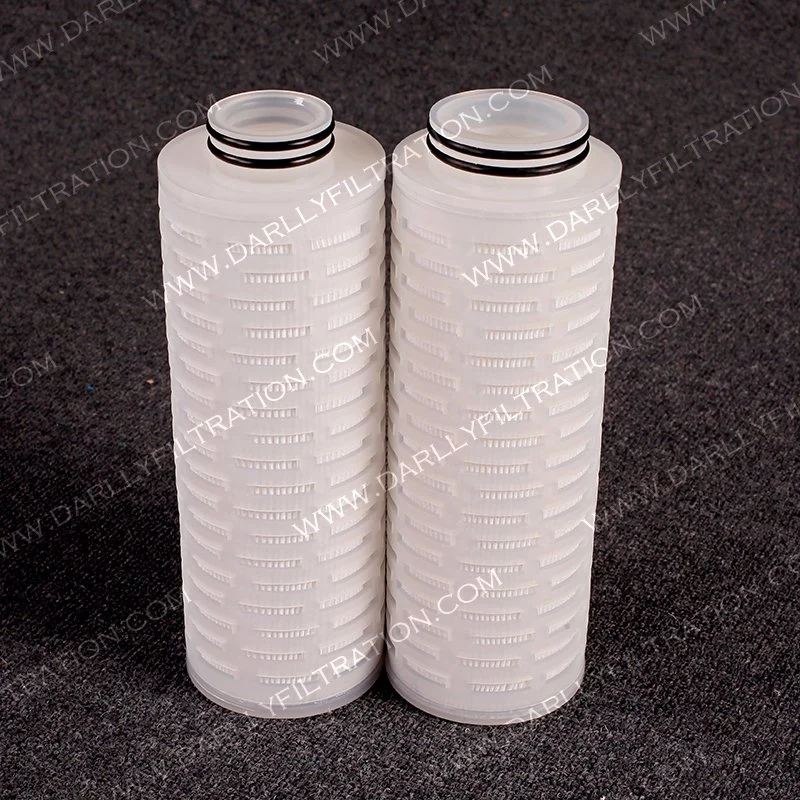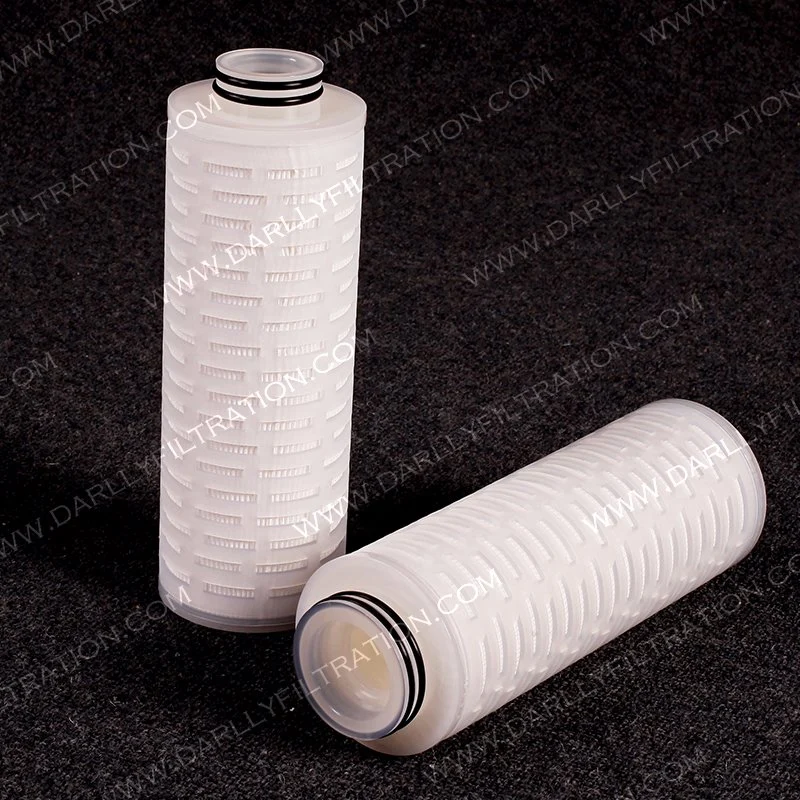 General Description
SQF83 Series Pleated Filter Cartridge is designed for the filtration of manufacture wetting process in the flat panel display. It has larger filtration area and higher flow rate. It can meet the 5-6 grade line which has requirement of 120 L/Min flow rate.
FEATURES
• High flow rate
Large filtration area ,high flow rate.
• Save the cost, easy to repalce
Large filtration area and high flow rate and dirt holding capability extend the life time of the filter cartridge and reduce the time of replacing the filter cartridge and shutting down time. It reduce the system cost efficiently
• Many media type and micron rating options
According to different filtration requirements it can choose PP/PES/PTFE media. Micron rating is from 0.01um to 50um for options.
• Material is safe and reliable
All the parts of SemigaTMQF83 Series pleated filter cartridge use high purity of electronic grade PP material. It is thermally welded with media without using any glue and active agent to reduce the risk of filter cartridge precipitation and make sure the filtration safe.
Specifications
| | |
| --- | --- |
| Removal ratings | 0.1um,0.2um,0.45um,1um,3um,5um,10um,20um,50um |
| Length | 10'' |
| Outside diameter | 83mm |
| Maximum operating temperature | 80°C |
| Maximum operating differential pressure (reverse direction) | 4.0bar@21ºC 2.4bar@80ºC |
Order Information
For example:
PAA0.22R10S
Rating:0.22um, 222/fin/SS,Length: 10",seal material:Silicone