Clear F4 bellows PTFE convoluted tube

Diameter:1/8 to 4.5 inch or customised;

Wall thickness is 0.7 to 1mm;

PTFE corrugated tubing is made from PTFE resin and is corrugated by a special tool. It has the properties of
abrasion-resistant under the condition of high and low temperature of -85 to 260 and chemical-resistance and can be used as protective sleeve to protect shield cable and bunch of wires in engine.
Have great flexible and bending performance, the minimum bend radius increases with pipe diameter growth, but it will not be retracted.
Use for PTFE F4 convoluted hose, flexible pipe
Cooling solution for the pharmaceutical industry, is highly corrosive liquid cooling conveyor
Wire corrosion protection tube and transfer the liquid medium, ultra-pure water pipe and other equipment.

Can be customized as per customers' sizes.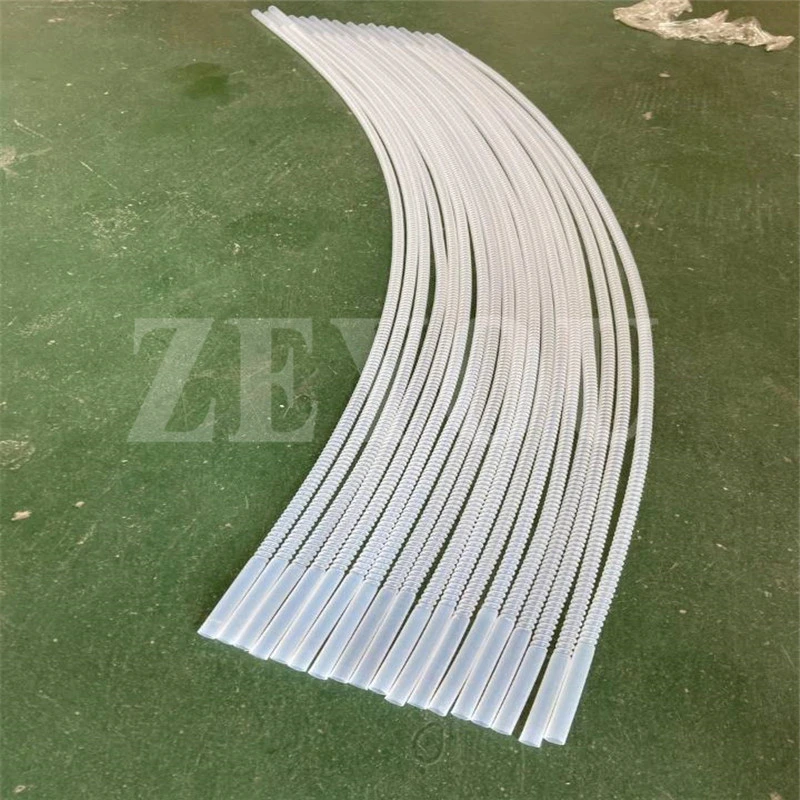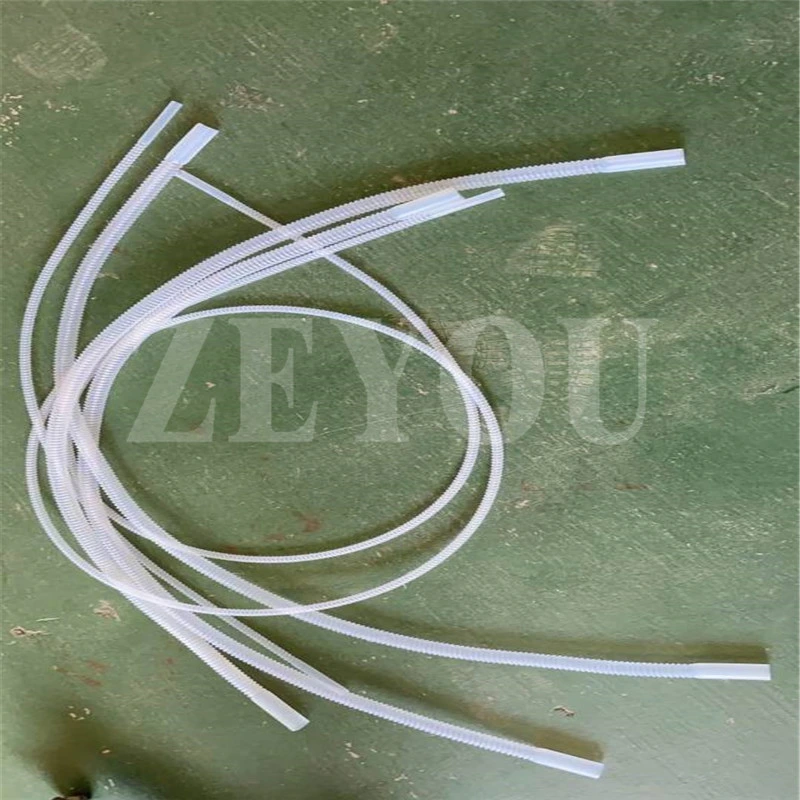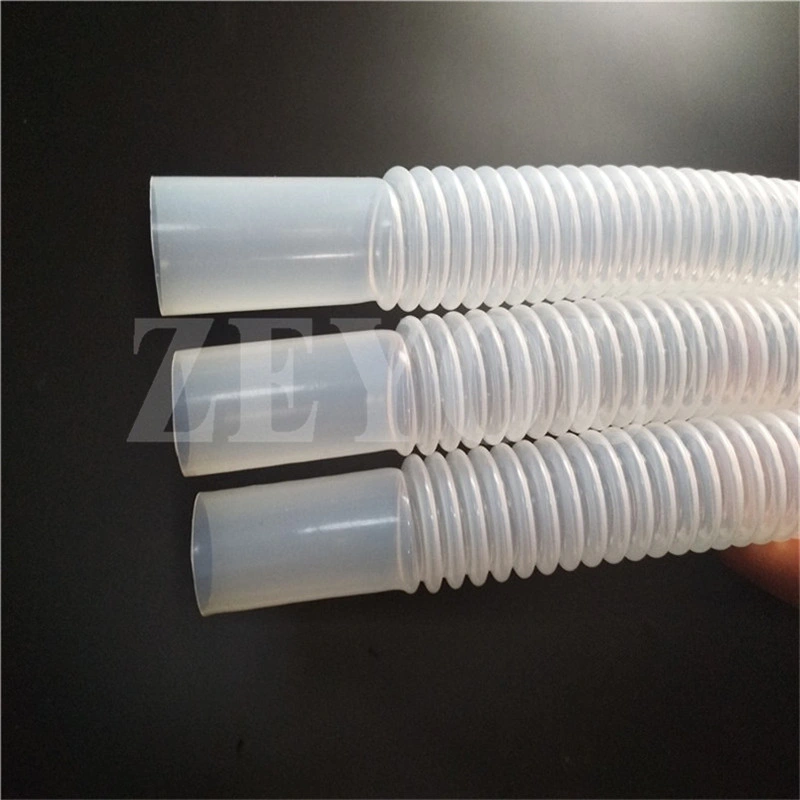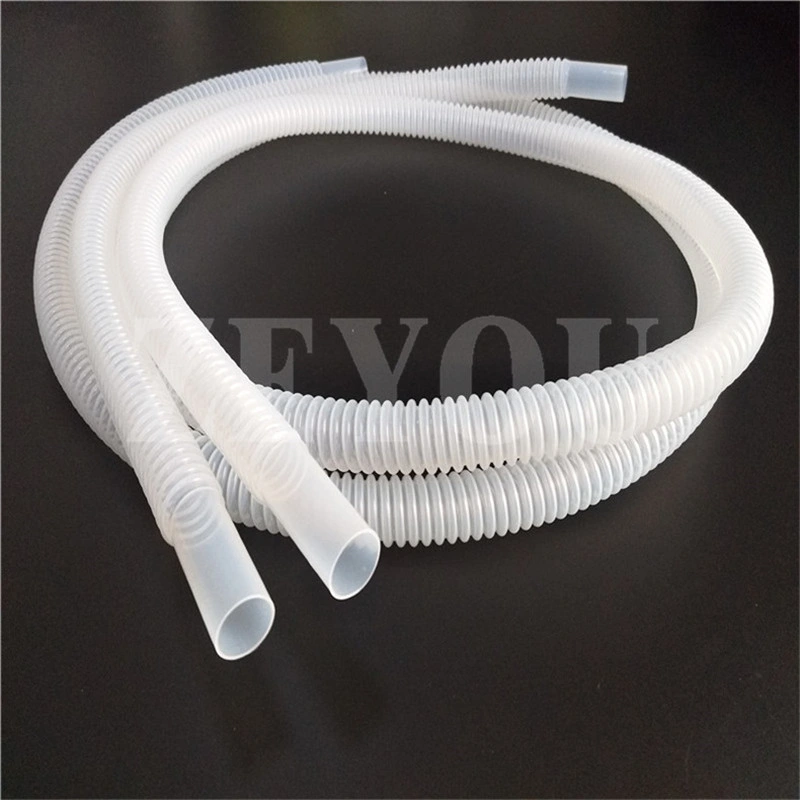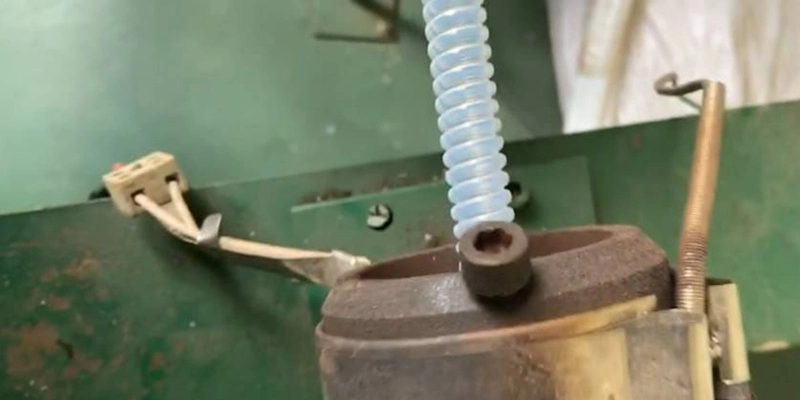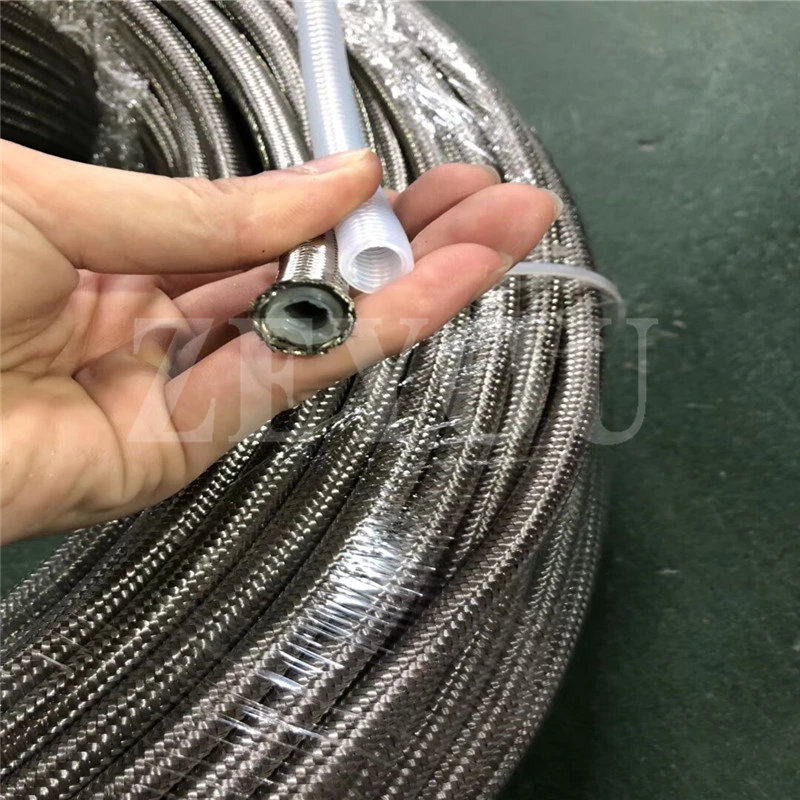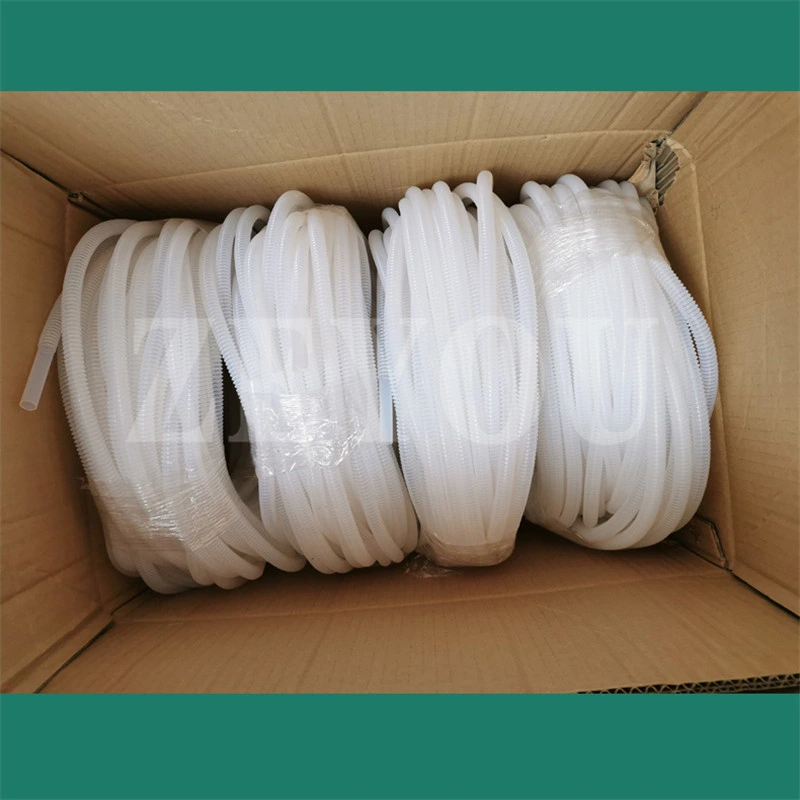 Data sheet of fluoropolymer products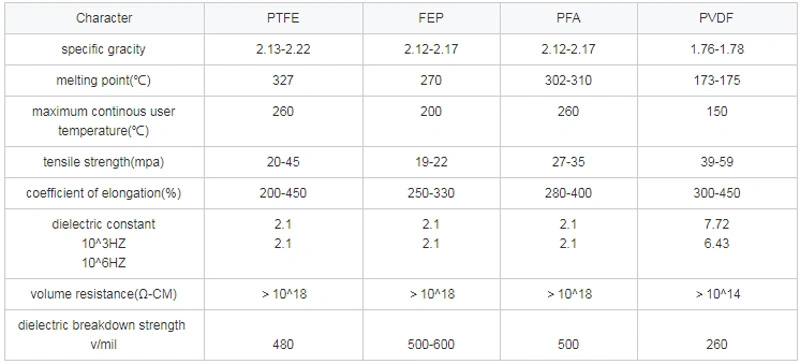 Factory environment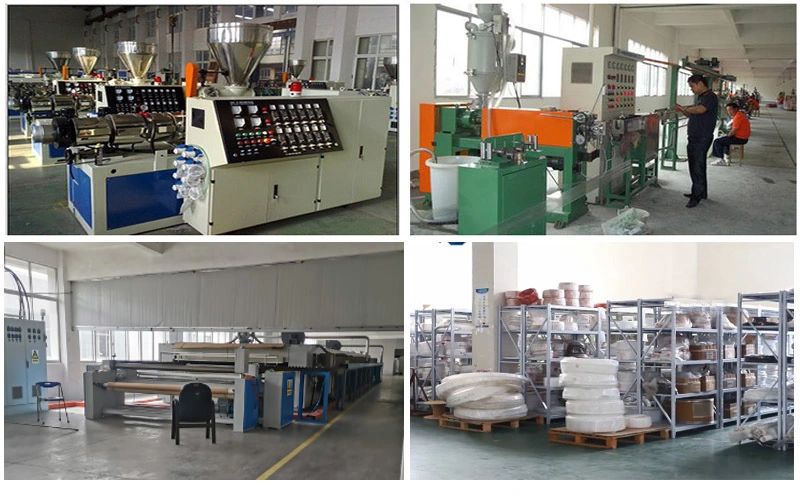 About us

Zeyou Fluoroplastic Material Technology Co., Ltd is located in Kunshan city, very close to Shanghai. We specialize in D&R and manufacturing fluoropolymer products: release film,welding film,coiled tube,convoluted tubing,insulated flexible tubing,eptfe filtration membrane,welding rod,sheet/rod,tubing fitting,etc.. made from 100% virgin FEP/PFA/PTFE/EPTFE/PVDF/ETFE.

We are very expert in fluoroplastics field and committed to developing and supplying the cost efficient, high quality fluoropolymer products. And for regular specifications, we have lots of stocks, for odd specs, it could be customized, since we have advanced production and test equipments, expert technical engineers and skilled workers.

Main Products:

1) FEP,F46 transparent tube, insulation tube, heat shrink tube,coil pipe,liner tube, bellows, painting tube, sheet, rod, film, welding rod;

2) PFA transparent tube, insulation tube, heat shrink tube, coil pipe, liner tube, bellows, painting tube, sheet, rod,film, welding rod, connector , tee,elbow,winding pipe ;

3) Microporous PTFE membrane:air filtration membrane and water filtration membrane;

4) PTFE,F4 tube, liner tube, high pressure stainless steel braid hose, bellows, painting tube, sheet, rod, film, winding pipe ;

5) PVDF, F26 tube, connector, tee;

For all the fluorine plastic products, we can accpet customized in special size.

Characteristic:

Excellent resistance to high and low temperature, it can be used in -80~+260ºC for a long time, resistance to climatic againg, fireproof, high oxygen index, non-absorbency, excellent resistance to radiation, such as long-term exposure in the atmosphere, the surface and various performance remind unchanged: Excellent dielectric perfomance, high voltage resistance: Excellent corrosion resistance , almost insoluble

Welcome to visit or contact us to have a communication and discussion of fluoropolymer products, and we will offer the best solution for you.