Flue Gas Waste Heat Recovery Steam Generation Exhaust Gas Boiler For 500000~2000000 Tons Corking Furnace
Description of Exhaust Gas Boiler:
Description of Exhaust Gas Boiler:
The exhaust gas boiler adopts forced circulation, that is, steam and water working fluid are driven by external force (feed water pump, hot water circulation pump) in the pipe. This can make the heating surface layout very compact and without any restrictions.
Heating surface of waste heat boiler consists of 2 parts:
1. Economizer
2. Evaporator.
Exhaust gas boiler is installed in the flue duct of the Coking furnace tail to achieve the purpose of recovering waste heat of flue gas and protecting the environment. It is of great practical significance to effectively reduce energy consumption and promote the sustainable development of renewable energy.
Exhaust Gas Boiler capacity:
Exhaust gas boiler (EGB) are offered in tailor-made capacities as per customer requirement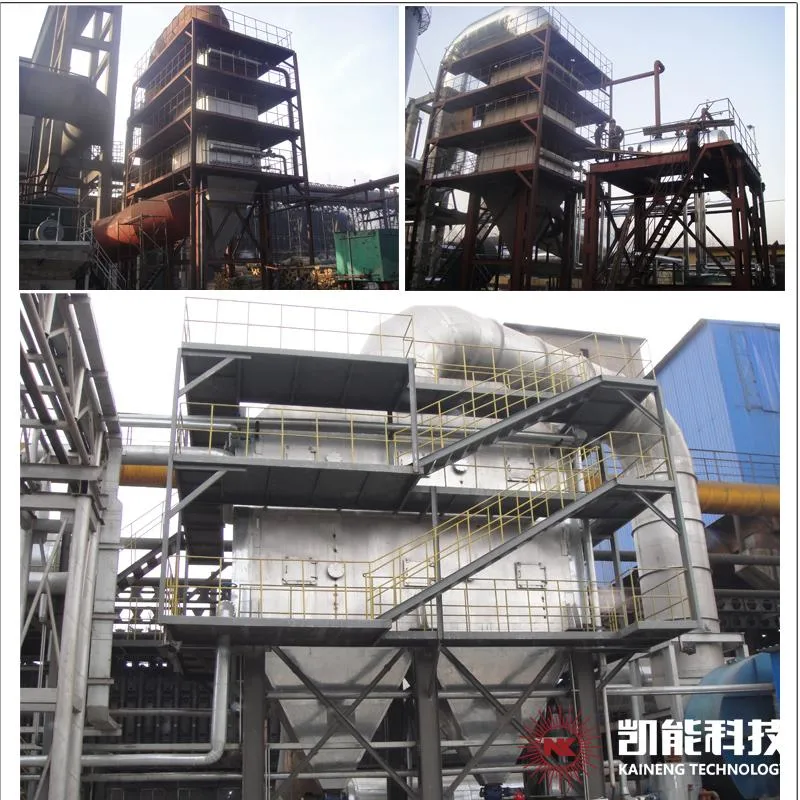 Product parameter (for reference only, Waste Heat Boiler Customization Available):
| | | |
| --- | --- | --- |
| S.N | Item | Description |
| 1 | Exhaust gas flow | 157000Nm3/h |
| 2 | Exhaust gas inlet | 280ºC |
| 3 | Steam capacity | 8.5t/h |
| 4 | Operating pressure (MPa) | 0.8 MPa |
| 5 | Design pressure (MPa) | 0.9 MPa |
| 6 | Rated steam temperature | 175.4ºC |
| 7 | Exhaust gas outlet | 160ºC |
| 8 | Pressure drop | <1200Pa |
Benefits of Exhaust Gas Boiler for Coking furnace:
1. Highly reliable in operation and robust in construction.
2. Quick Payback Returns are achieved.
3. One time investment with lifetime returns.
4. No combustion, No emission hence Eco-friendly.
5. Energy being put to use, which was getting wasted anyway.
Kaineng Service:
Pre-sale service:
Kaineng helps customer to choose the proper

exhaust gas boiler

model according to different requirements of various industry. Before delivery we will provide boiler drawings, auxiliary equipment drawings, foundation drawing, layout drawing, etc.
In-sale service:
Kaineng keeps 24 hours online and keeps close contacts during the production process to ensure on time delivery with perfect finished product.
After-sale service:
1. provide full range of original quality spare parts.
2. Kaineng offer project guidance service, we will dispatch engineers to your local project site to guide the installation and commissioning.
3. Our engineers will held a training for boiler workers to ensure the safe operation.
4. Free maintenance and repair for one year and lifelong service.
Kaineng Factory Area