Jiangsu Xintu Coating Machinery Co.ltd. is one of the leading manufacturer of powder coating equipment and flocking machines and receplacement parts for all famous brand guns.

1.powder coating equipment include: powder spray guns, high voltage cascade(waterfall), circuit board systems, powder coating line, powder curing ovens and powder spray booths, automatic powder coating reciprocator system.
2. Flocking machine: 3D box flocking machine,electrostatic flocking spray machine, flocking printing machine, automatic clothing flocking machine,flocking line. ..
3.Spare parts for powder guns : High voltage cascade, circuit board system, powder gun nozzles, powder injector /pump, venturi tube, nozzle extensions, gun casing, fluidizing plate.gun cap nut...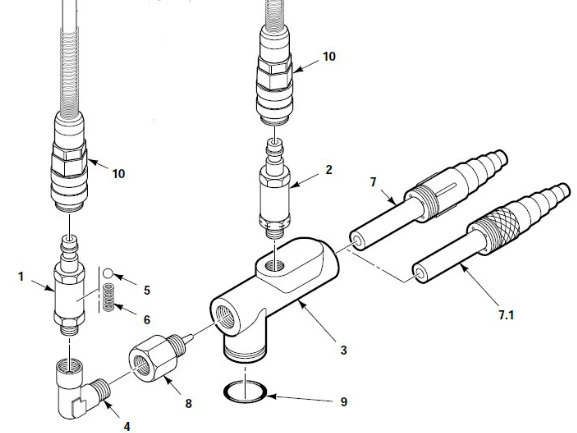 Spare Parts List PI 3-V Injector
Injector (complete) 345 318
1 Check valve - conveying air (complete-incl. Items 5, 6) 239 135
2 Check valve (with notch) - suppl. air (complete-incl. Items 5, 6) 239 143
3 Injector body 344 311
4 Elbow connection - 1/8"-1/8" 237 604
5 Ball 240 168
6 Spring 240 176
7 Hose fitting - Tefzel 344 338#
7.1 Hose fitting - Teflon 354 201#
8 Injector nozzle - 1.6 mm (with notch) 365 912#
8.1 Injector nozzle - 1.8 mm (without notch) 343 552#
9 O-ring - 16 x 2 mm 231 517
10 Quick-release connector - 8 / 6 mm 203 181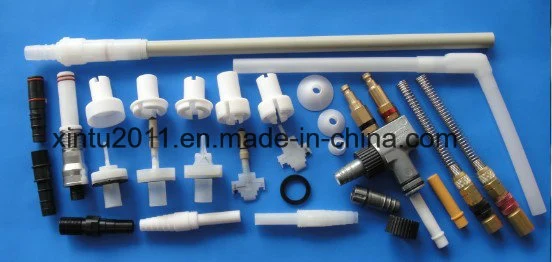 We supply a varity of spare parts for electrostatic powder coating guns, such as Flat nozzle, electrode holder ,round nozzles, gun deflector, powder pump, powder gun cascade, board system Price is low but high quality