Machinery Company Hydraulic angle corner notching machine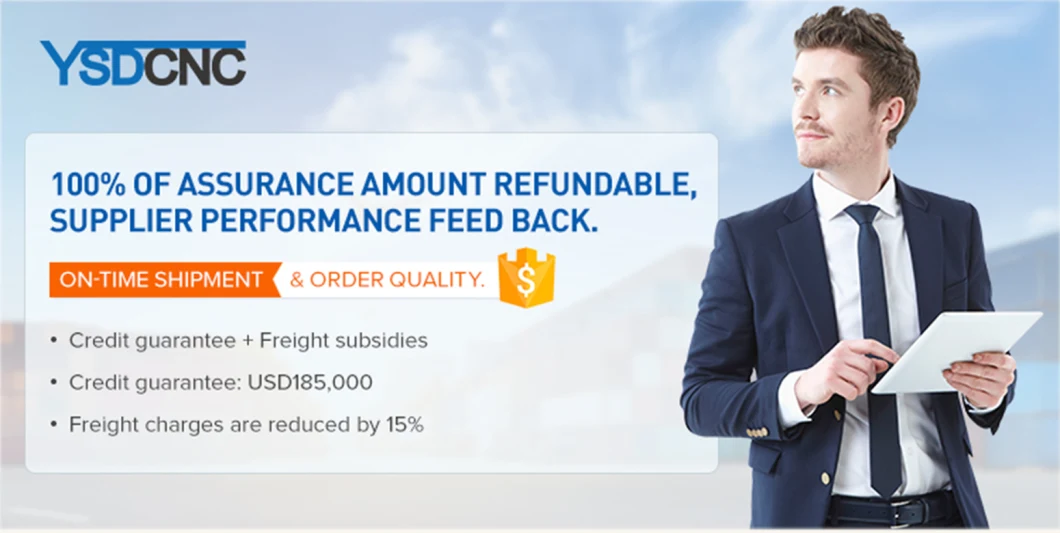 notching machine
YSD duct production machines are: automatic duct production line, CNC Angle steel flange production line, double (single
)linkage TDF flange machine
, Angle code mould, plasma cutting machine,
seven functions locking
machine, manual
(
pneumatic
)
crimping machine, five line
s
(
seven lines
)
beading
machine, Angle
crimping
machine,
reel shear beading
machine
,leveling bending machine,steel-bend type,horizontal shrimp bend machine,pneumatic joint machine,
Angle setter
,bias samsung rolling machine.
Company Name (manufacturer):
Nanjing Shanduan CNC Machine Tool Co., Ltd.
Brand:
YSDCNC
Address:
MINGJUR INDUSTRIAL CONCENTRATION
DISTRICT,SHIQIU TOWN,LISHUI AREA,NANJING,JIANGSU
Tel
:
+86 025-57262305
Phone
:
+86 18851629789
Website:
www.
ysdcnc.
com
This angle hydraulic corner cutting machine , adjustable 4mm angle notching machine is kind of special cutting equipment, used in sheet metal processing edge or corner of the triangle gap, which is widely used in electrical appliances, metal cabinet body, ventilation equipment, kitchen equipment, decorative materials, such as sheet metal processing field. The hydraulic system on our machine is reliable, professional manufacturer of custom tanks, the use of domestic brand name long source pumps, and Rexroth valve. Professional tools, long life, suitable for cutting carbon steel and stainless steel plate.
1 Hydraulic notching machine also can be called corner notching machine or angle notching. For usual hydraulic corner notching machine can divided in two kind, that is variable notching machine and fixed angle Notching machine.
The angle cutting of fixed type is 90
°
, of course you can cutting the metal to 40
°
to 135
°
if you are smart enough. As the adjustable angle (variable notching machine) the metal cutting range from 40
°
to 135
°
.
2 The efficiency can be developed about 1/2 compared with the nonadjustable type. Moreover, it can adjust its working angle from its ability such as 4*200 variable type, it can adjust its angle from 40 °to 135°,
you can do any angle within this angle range. In other words, any metal cutting performance can achieve the desired state.
3 The main structure of the machine is composed of whole welded steel plate, which means durable and robust. The machine only need to be equipped with the baldies to meet the needs of the general sheet metal processing job.
Not like ordinary punch machine, usually need to change and make a new sets of molds just for some certain angle.
4 Take our corner notching into use, reducing the cost and reduce the tediously long time for frequently mold-clamping, improve work efficiency, reduce labor intensity, avoid workers' high risk of usual power press working,
while lower noise caused and create a quiet working environment.
5
Notching machine for cutting sheet metal, which is widely used in many fields of automobile manufacturing, boating, elevators, electrical equipment, plumbing, cooking utensils and stainless steel products.
Adjustable Angle hydraulic Angle shears

Tpye Item

Unit

4*200

6*220

Shearing thickness

common steel

mm

0.5-4.0

0.5-6.0

stainless steel

mm

0.5-2.0

0.5-3.0

Shearing length

mm

200

220

Shearing Angle

°

40°-135°

45°-135°

Slide strokes Per Minute

n/min

≥35

≥30

Worktable height

mm

850

850

Motor Power

kw

3

4

Dimension

L

mm

890

950

W

mm

870

920

H

mm

1080

1150

Weight

KG

860

970

Fixed Angle hydraulic Angle shears

Tpye Item

Unit

3*200

4*250

6*250

8*300

10*300

Shearing thickness

common steel

mm

0.5-3.0

0.5-4.0

0.5-6.0

1.0-8.0

1.0-10

stainless steel

mm

0.5-1.5

0.5-2.0

0.5-3.0

1.0-4.0

1.0-5.0

Shearing length

mm

200

250

250

300

300

Shearing Angle

°

90°

90°

90°

90°

90°

Slide strokes Per Minute

n/min

≥40

≥35

≥35

≥30

≥25

Worktable height

mm

820

850

850

900

900

Motor Power

kw

3

4

4

5.5

5.5

Dimension

L

mm

810

910

910

950

1020

W

mm

720

760

810

820

910

H

mm

980

1050

1050

1150

1190

Weight

KG

590

680

710

850

1120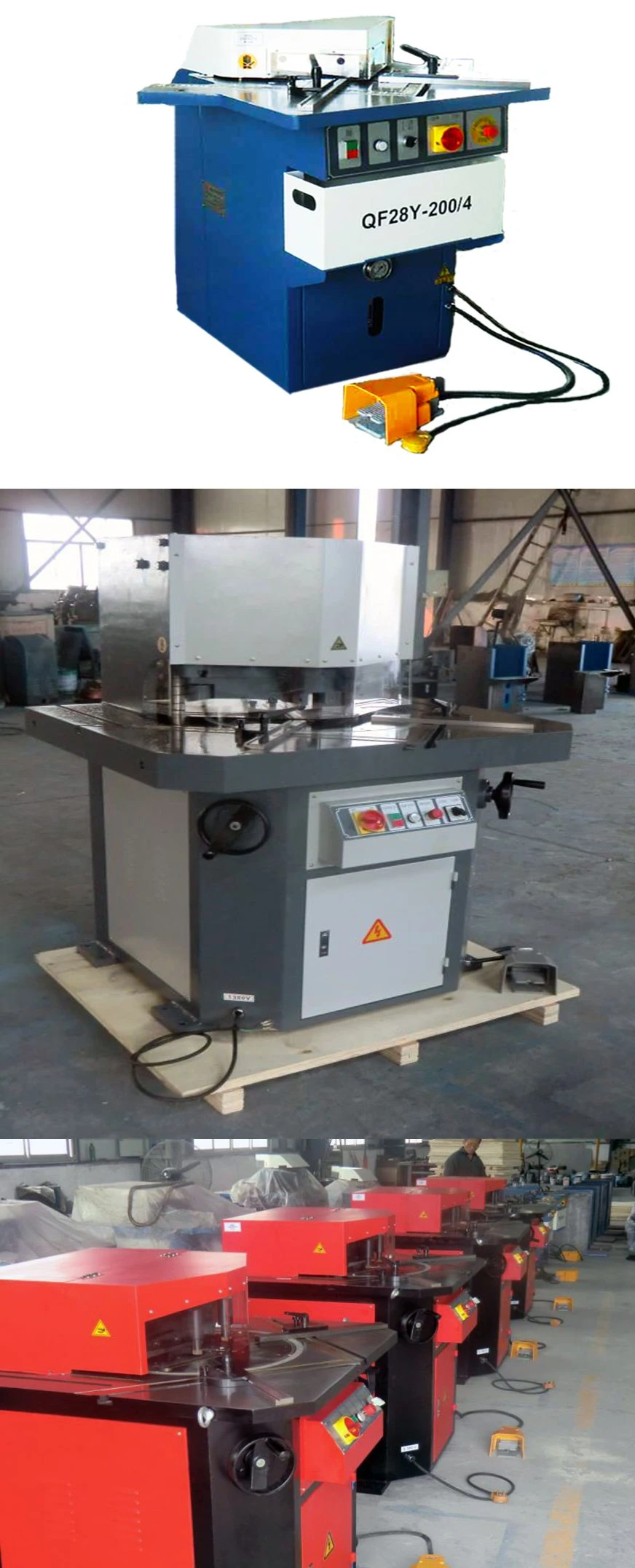 notching machine