Oil and Gas Quenching Vacuum Heat Treatment Furnace, Gas Hardening H13 Steel Oven Spring Steels High Speed 100Cr6 Vacuum Oil Quenching Furnace
Dual-Chamber Oil Quenching Gas-Cooled Vacuum Furnace, Customized horizontal vacuum furnace for high temperature treatment Nickel Titanium Cobalt Chrome
1. Application:
Vacuum Oil/Gas Quenching Furnace, is widely quenching application for all kinds of low, middle and high alloy steel, can completely replace traditional quenching system working in the air or protective atmosphere. Parts have a bright surface and reliable quality. Featured advantage fast load transfer, quenching in vacuum, oil heat and agitation.
2. Features:
Furnace Body
Structure of Double-Deck Cylinder, with material Carbon Steel.
Equipped with water cooling system, ensure outer shell safety to touch.
Heating Chamber
1300ºC by Graphite heating element.
1300ºC by Molybdenum alloy heating element.
Equipped with high quality Graphite, with homocentric design, to ensure the uniformity of temperature heating.
The insulating layer is stainless steel outer-frame, heat screen is of soft carbon felt, to ensure the performance of heat insulation.
Oil and Gas Quenching Vacuum Heat Treatment Furnace, Gas Hardening H13 Steel Oven Spring Steels High Speed 100Cr6 Vacuum Oil Quenching Furnace
Vacuum System
With vacuum level is 10-1 Pa and 10-3 Pa level demanding.
Operate with Mechanical Pump,Roots Pump & Diffusion Pump, Three-level vacuum system
Under no-load/ dry degassing, it takes no more than 50 minutes to reach demand vacuum.
Control System
Easy Operation, Can be Operated by Single Person;
The whole Operation can be Recorded automatically;
Optional configuration:
1. Furnace type selection: horizontal furnace / vertical furnace;
2. Heating options: resistance heating / induction heating;
3. Heating element selection: tungsten / isostatic graphite;
4. Heating chamber insulation options: (tungsten + molybdenum + stainless steel) / (composite carbon felt + soft mat);
5. Temperature selection: 2000 ºC / 2400 ºC;
5 shell: all-carbon steel / stainless steel inner / all stainless steel;
6. Vacuum pump: foreign brand / Chinese brand;
7. Operation panel: touch screen / industrial computer;
8. Temperature controller: SHIMADEN / EUROTHERM;
9. Vacuum degree of choice: 3.0 * 10-1Pa / 2.0 * 10-3Pa;
Dual-Chamber Oil Quenching Gas-Cooled Vacuum Furnace, Customized horizontal vacuum furnace for high temperature treatment Nickel Titanium Cobalt Chrome
Model

Working dimension

Furnace capacity

Max. Temp.

Temp.




Uniformity

Vacuum




Pressure rise rate

Cooling gas pressure

HIQ-OVF-433

450x300x300mm

60kgs

1350ºC




5ºC




4.0x10-1Pa




6.7x10-3Pa

0.67Pa/h




2bar




HIQ-OVF-644

600x400x400mm

200kgs

HIQ-OVF-755

700x500x500mm

300kgs

HIQ-OVF-966

900x600x600mm

500kgs

HIQ-OVF-1266

1200x600x600mm

700kgs

HIQ-OVF-1288

1200x800x800mm

1000kgs

Dual-Chamber Oil Quenching Gas-Cooled Vacuum Furnace, Customized horizontal vacuum furnace for high temperature treatment Nickel Titanium Cobalt Chrome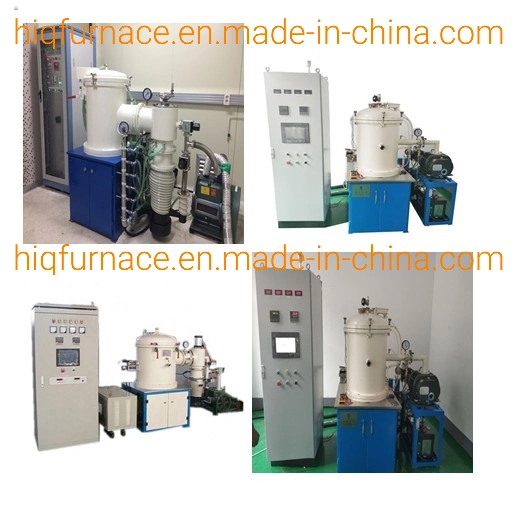 Our services
Dual-Chamber Oil Quenching Gas-Cooled Vacuum Furnace, Customized horizontal vacuum furnace for high temperature treatment Nickel Titanium Cobalt Chrome
Guarantee:
· One year, We provide permanent technology support.Warranty period appear quality problems free maintenance.After the warranty we need to replace parts we provide at cost price.
· Any technology question, we can provide video instruction, remote video instruction or fly to your country.
· Any problem we will handle in time within 24 hours
Quality
industrial furnace lab heating equipment vacuum oil quench furnace, vacuum tube furnace vacuum heat treatment furnace Vacuum Crucible Induction Melting Furnace
fessional QC team and every steps of processing we will strictly on quality.
· Our products will be conform international standards and has the CE certificate.
We know how important it is to maintain continuity of production. We take responsibility for the proper functioning of your equipment, leaving you time to run your business.
Servicing equipment during a breakdown is the worst possible scenario. System failure is unexpected, surprising and always at the wrong time. Alarge is prepared to deal with these situations. In order to raise the service reliability of your equipment, we offer comprehensive support services.
Professional technical services by HENAN HIQ FURNACE CO,.LTD
The engineering team at HIQ has the knowledge and experience to manage fleets of heat treating equipment in a planned and professional manner regardless of the equipment manufacturer. The solutions we offer are universal because they are based on best practices for failure prevention in the best sense of the word. Professional Technical Services provided by HIQ is more than the repair in case of failure. We understand how the equipment works and we increase uptime with the help of automated process maintenance that supports equipment architecture and technology solutions including renovation, modernization, and relocation services. Alarge carries out preventive inspections and the subsequent preventive measures using advanced tools in the field of metering and reporting.
You no longer have to worry about downtime and additional costs.
HIQ services are available around the clock, 7 days a week.
Looking forward to our good cooperation!