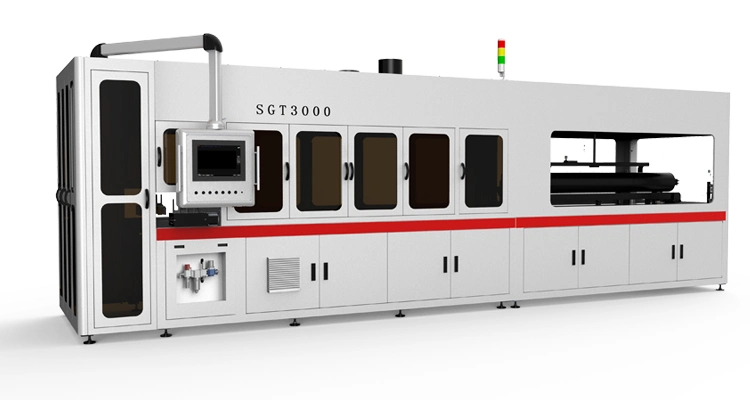 solar panel making machine suppliers solar panel stringer machine
Parameters
Welding speed
3000 pcs/h
Ribbon with specifications

Thickness: 0.15-0.3mm

Width: 0.7-2mm

The welding way
Infrared welding
Breakage
≤0.1%
Cells grid line
2-6BB
Power
AC380V(3phases ,5lines)/50~60Hz/35KW
Use the width of the weld band
1.2mm, 1.6mm, 1.8mm, 2.0mm (optional)
Number of battery cells per battery
1-12 pcs
Misalignment
≤±0.1mm
Battery gauge
156*156mm,156*78mm
Size
6000*1450*2100mm
Net weight

3500 Kg
Characteristics
1. CCD visual defect detection and positioning, the soldering flux adopts immersion method, the unique flexible pressure holding welding band mechanism.
2. Infrared heating, section welding. The welding temperature and power closed-loop control, the temperature climbs gently, the thermal shock is small, reduces the battery chip fragment rate effectively.
3. Battery string detection system can be used to detect the position of main gate misalignment and busbar(optional)
4. Classification, handling and positioning of two high speed four-axis manipulator batteries.
About production line
We can supply the customized complete production line. The engineer can adjust the layout and performance of the production line according to different requires of customers.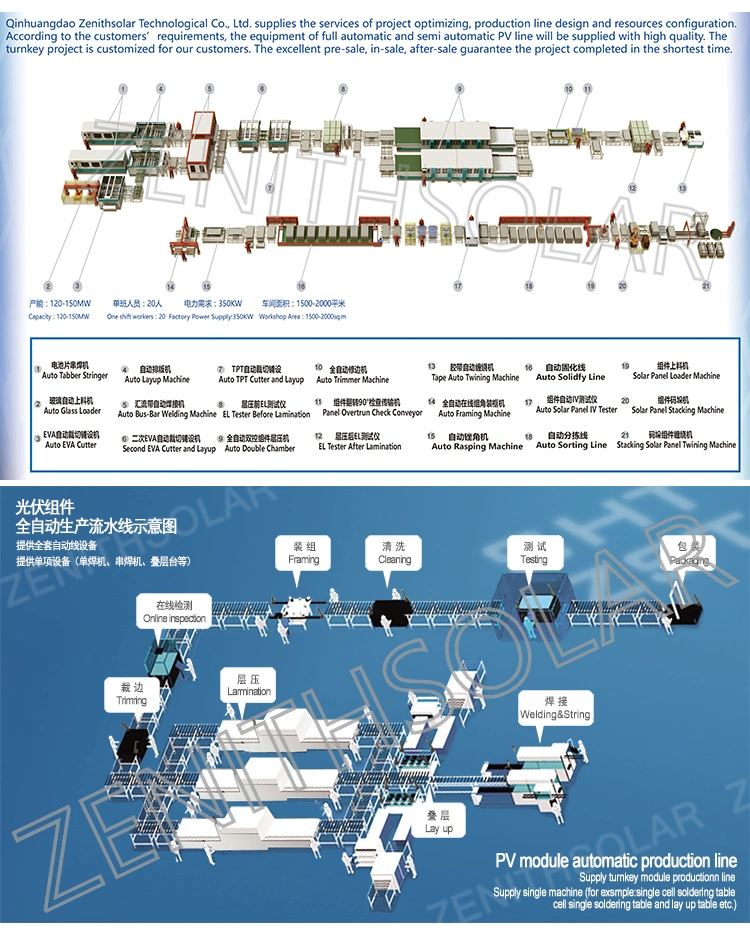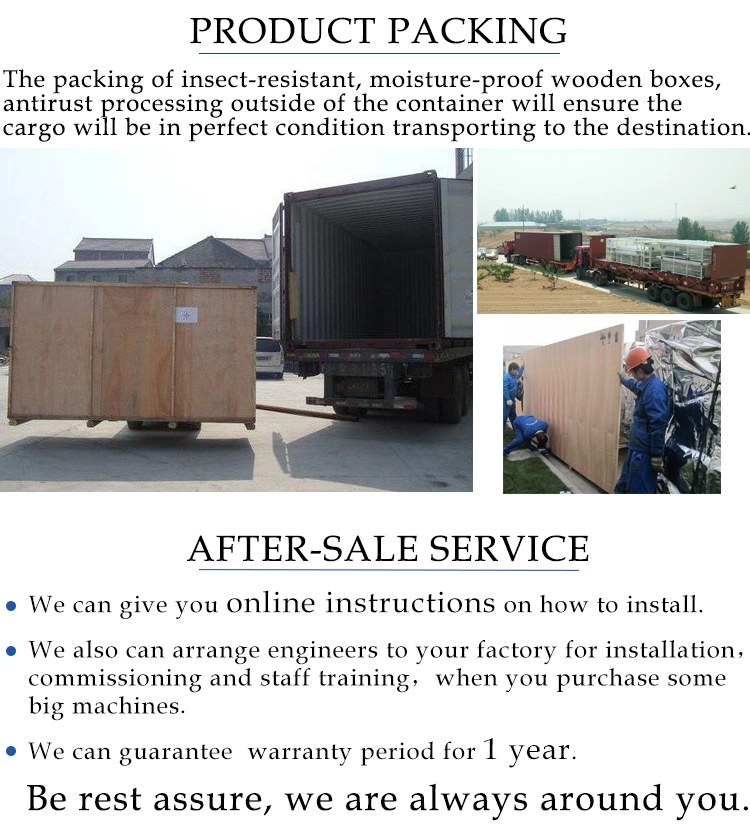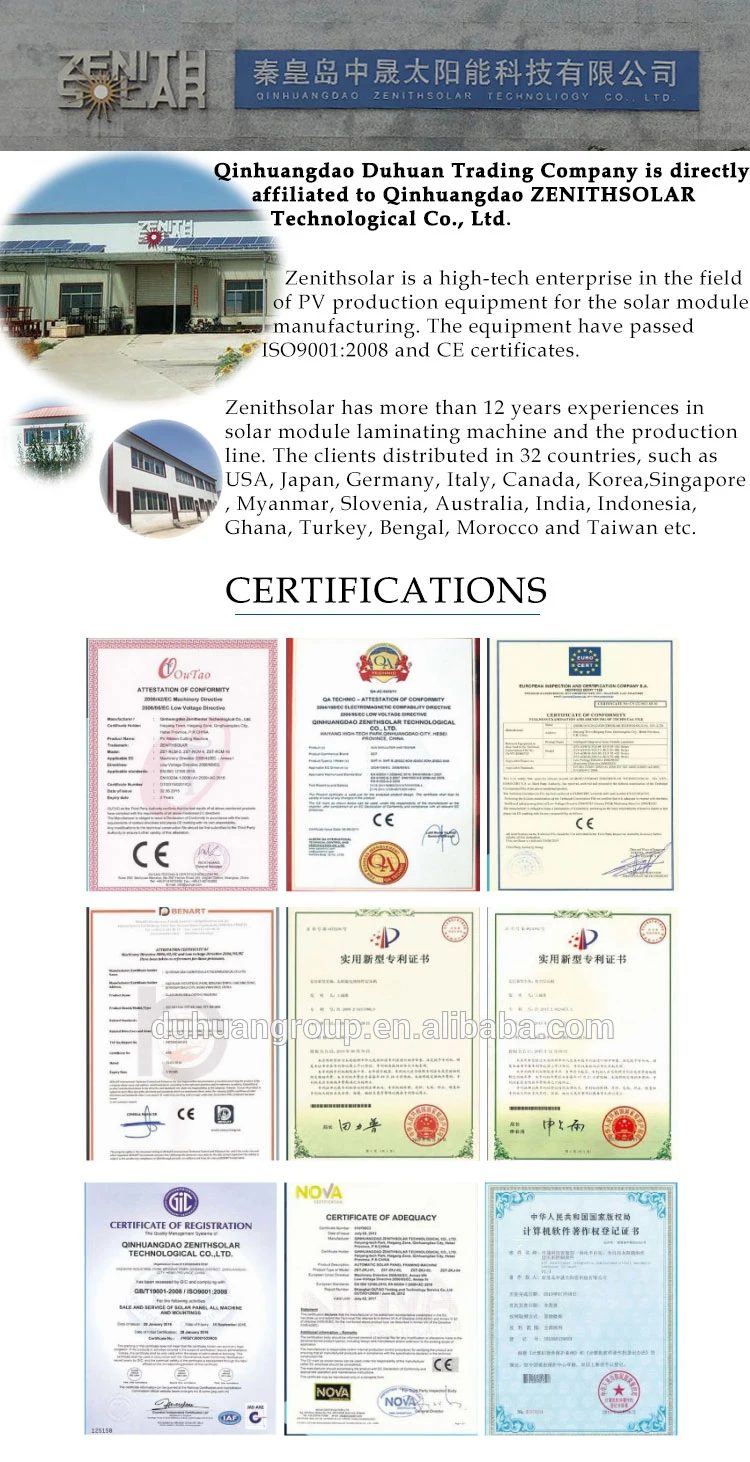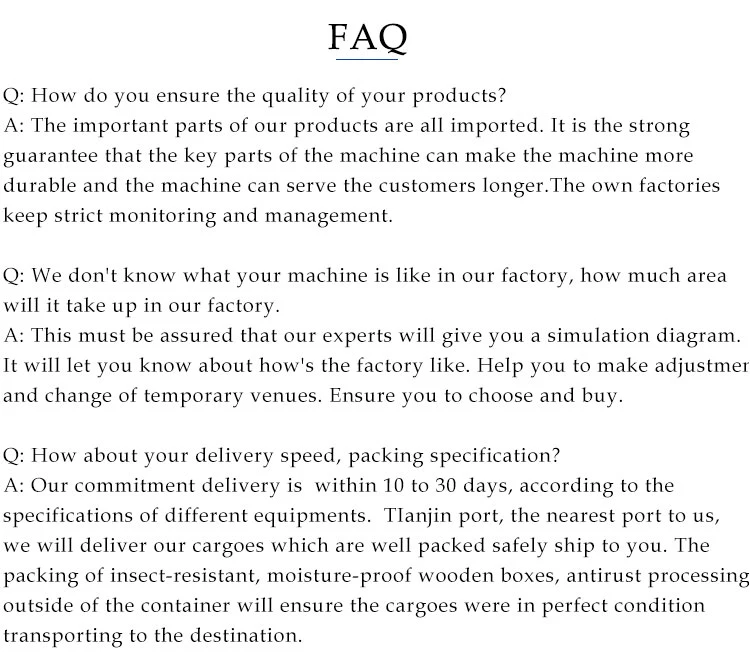 Contact us
Mr.Wang Chengwei Tel:+86-335-8382258
Mr.Wang Guanyun Tel:+86-150 3357 5192
Call:+86 13603359003
Q Q:1053649826