1.Pictures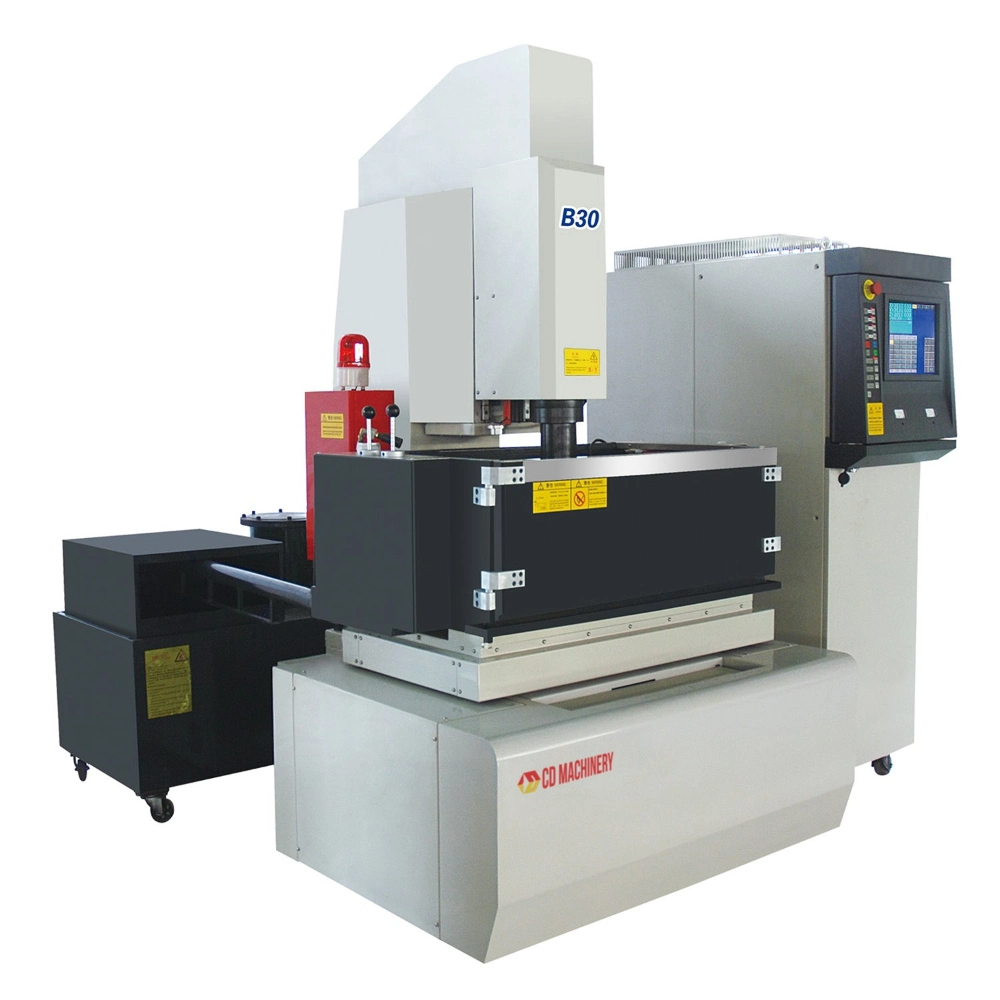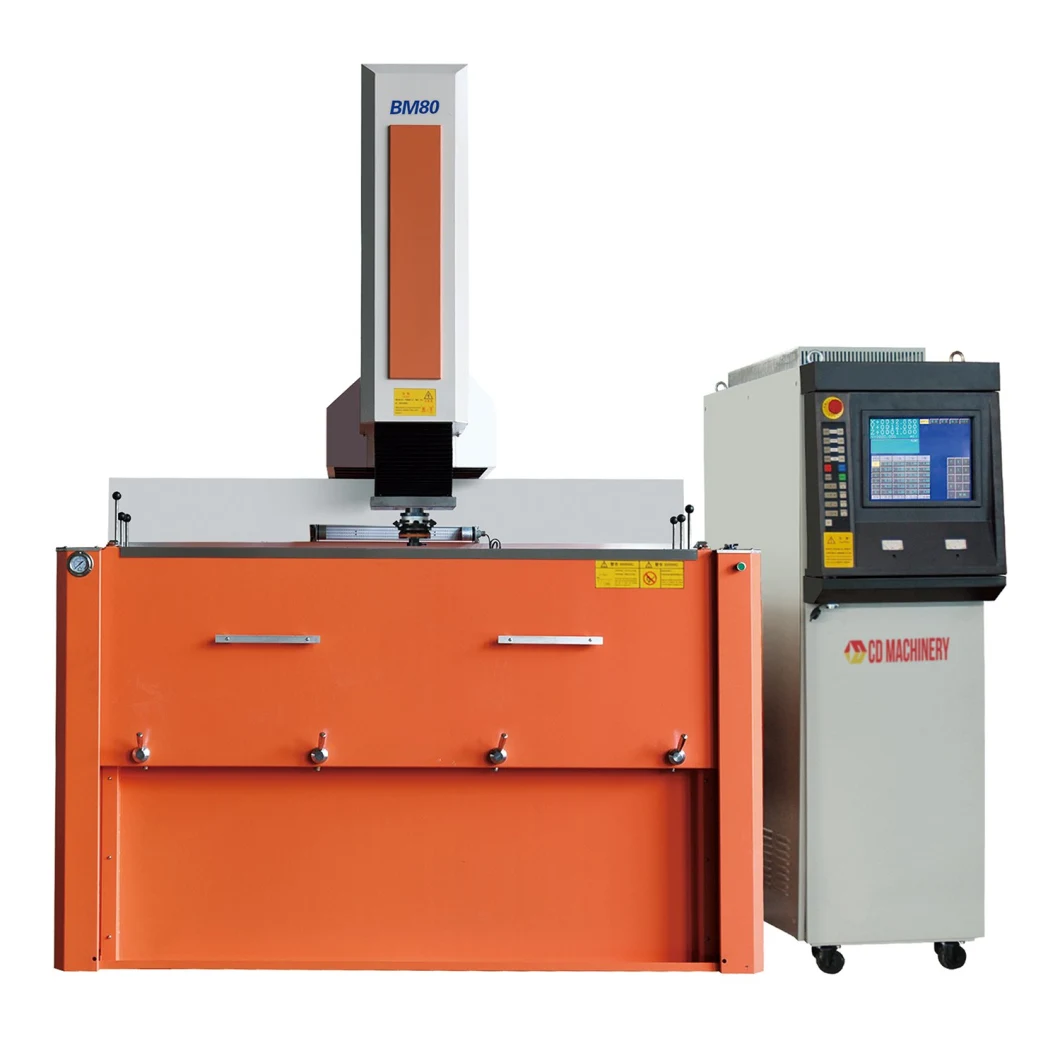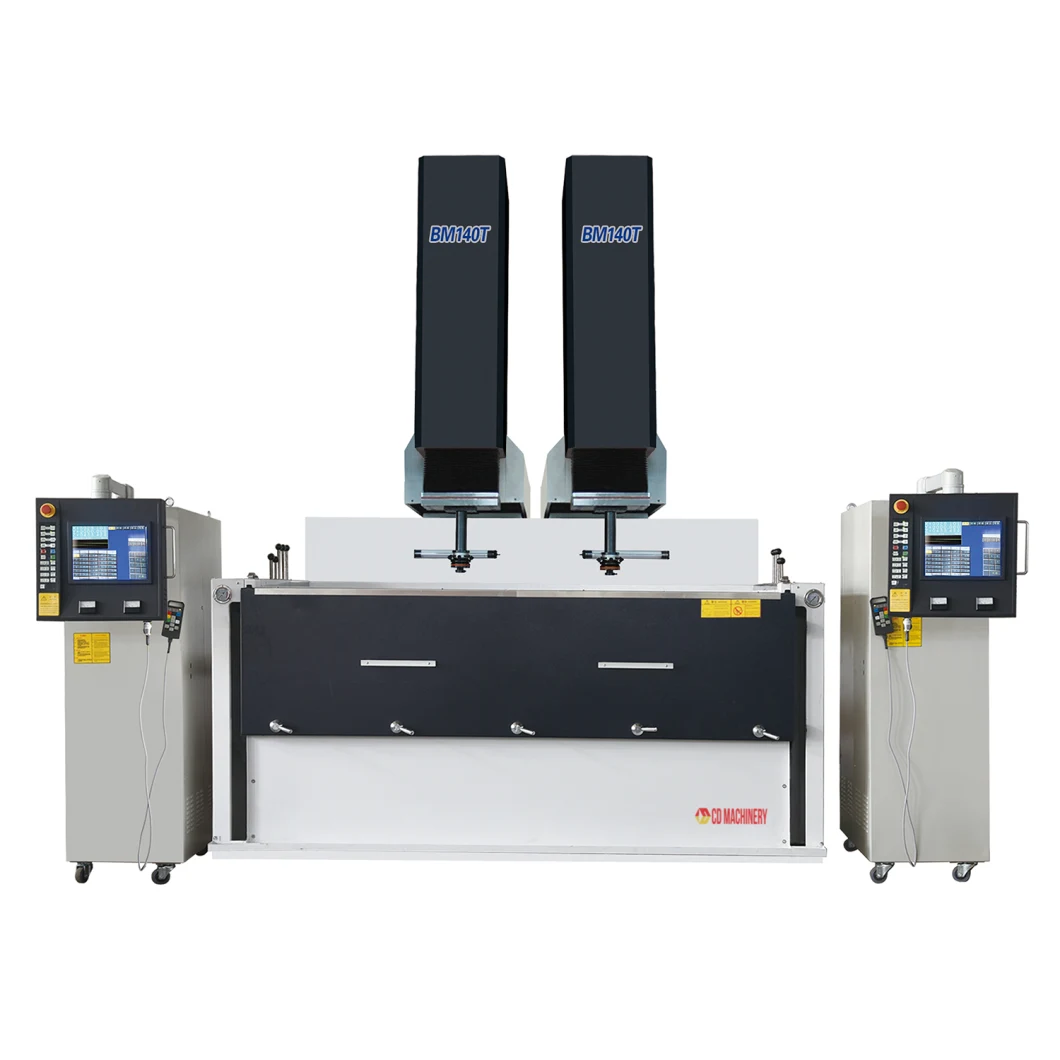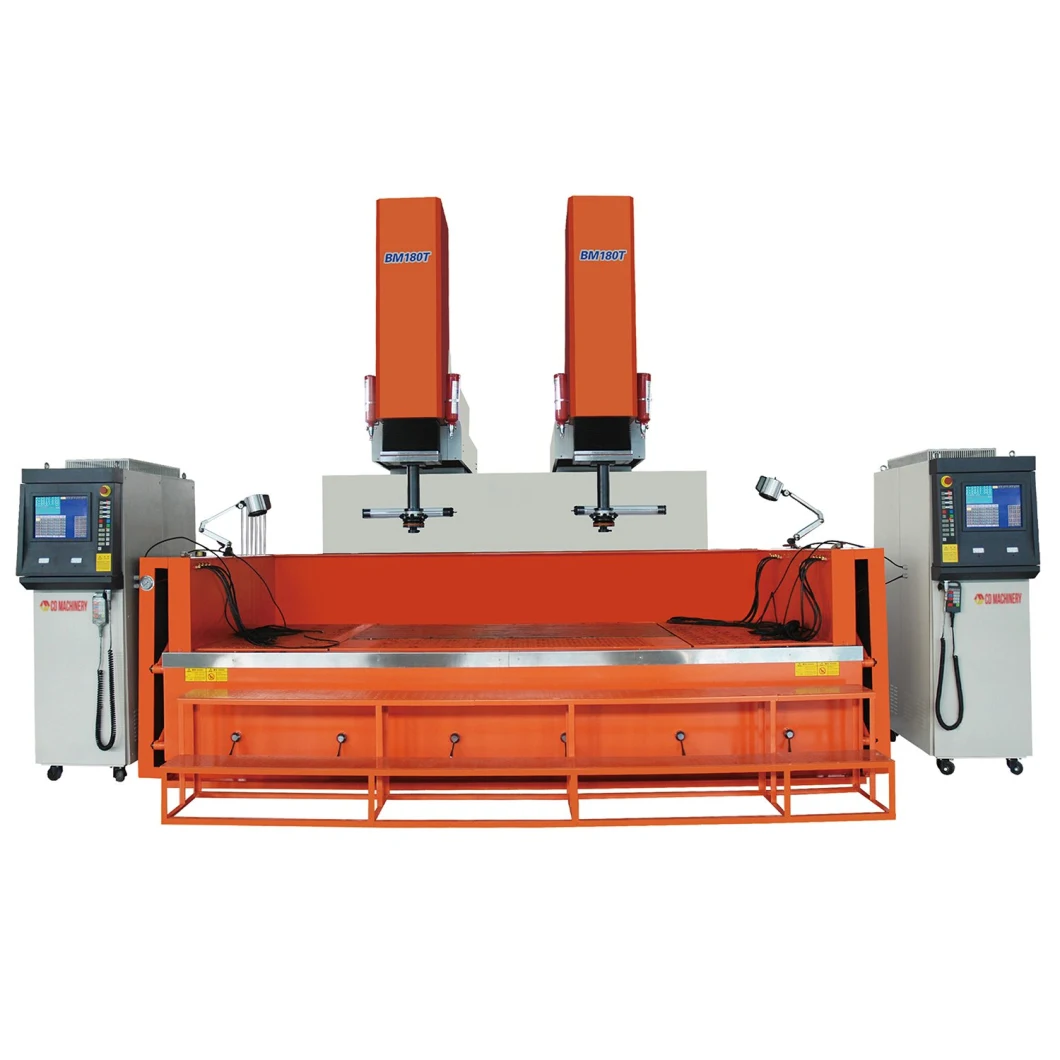 2. Parameters
Mechanical Specifications

Unit

B30

Table size(length x width)

mm

600x400

Axis travel

X -axis

mm

300

Y -axis

mm

210

Z -axis

mm

270

Internal dimensions of processing tank

mm

950x620x360

Load bearing maximum electrode weight

kg

25

Table weight

kg

400

Distance from electrode plate to work surface

Min

mm

295

Max

mm

565

Total input power

KVA

10

Input power

V

380

Maximum processing current

A

50

Number of control shaft

Three-axis linkage
3. Standard Accessories

| | |
| --- | --- |
| 1 | Marble worktable |
| 2 | PIKA surface processing circuit |
| 3 | Ultra hard alloy circuit |
| 4 | Automatic fire extinguishing device |
| 5 | hand control box |
| 6 | machine lamp |
| 7 | filter paper core |
| 8 | manual electrode card |
| 9 | operating instructions |
4. Multiple Processing Models:

5. Machine Features:
1) The main machine adopts the finite element technology analysis, the bed adopts the C-type design, to ensure the maximum geometric accuracy

and no deformation of the machine components, "cross" table structure reduces the fluctuation error and deflection error of XY axismovement, to

achieve the stability of CNC axis full stroke movement.

2) The machine tool is made of high-quality strong and tough cast iron, with reasonable reinforcement arrangement and high rigidity designof single

column main shaft, so as to ensure the high-speed and stable operation of the main shaft. Imported linear guide rail, ball screw, AC servo and high

quality granite (grade 00) marble table are used for the machine tool to ensure high precision and long-term use.

3) The CNC axis adopts full digital AC servo motor and high-precision ball screw direct connection to reduce transmission error.

4) The machine tool is manufactured according to JIS standard of Japan, and its precision is tested under the condition of 20 + 2C. Enough

precision reserve is reserved in the factory to ensure the precision of CNC axis movement.

5) The power control system can be used for step compensation and clearance compensation to further ensure the positioning accuracy of each axis.

6) Liquid crystal display and mouse input;

7) x.y.z three axis three linkage function;

8) expert processing technology database: the combination of electrode and workpiece materials can be processed automatically and manually:

copper / steel, graphite 1 / steel, graphite 2 / steel, copper / aluminum alloy, graphite 1 / aluminum alloy, graphite 2 / aluminum alloy, silver tungsten,

copper tungsten / steel, silver tungsten, copper / zinc alloy, graphite / zinc alloy, copper / copper alloy;

9) Auto machining function: input machining information such as electrode and workpiece material, machining area, electrode scaling amount, final

machining surface roughness, etc., the system automatically calculates machining parameters according to expert machining process database, and

automatically completes the whole process from rough machining to finish machining;

10) Automatic positioning function: it has the functions of end face positioning, angle positioning, column center positioning, hole center positioning,

any three-point circle center positioning, discharge position alignment and positioning. At the same time, it can use the automatic positioning function

to measure and correct the processed workpiece online;

11) Automatic arc cleaning circuit: in the process of discharge machining, real-time monitoring of machining gap status, in case of slight short circuit

and arc pulling, alarm and timely arc cleaning;

12) liquid level control, liquid temperature control;

13) Power off reset function: the machine tool can remember the coordinate value of the current coordinate system. In case of sudden power off and

other emergencies, the set coordinate point can still be found after restart.

6. Machine Configuration: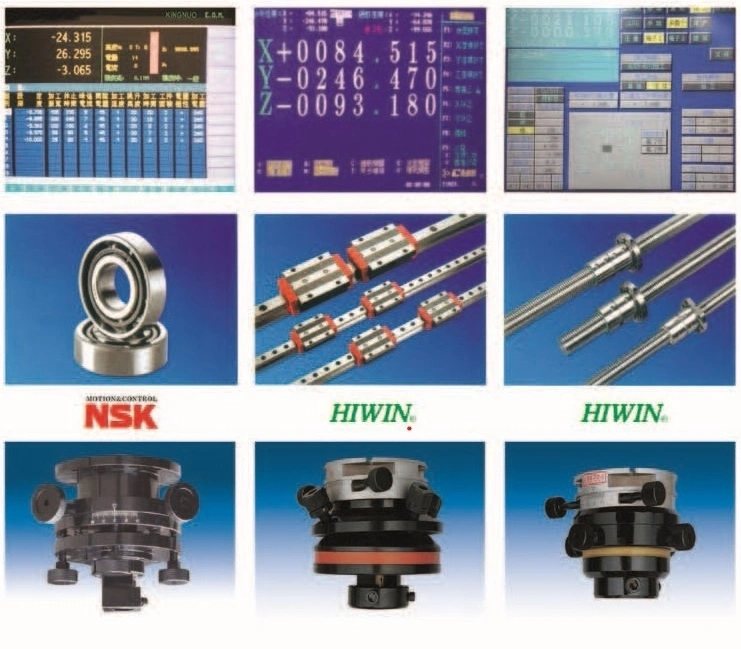 7.Delivey Pictures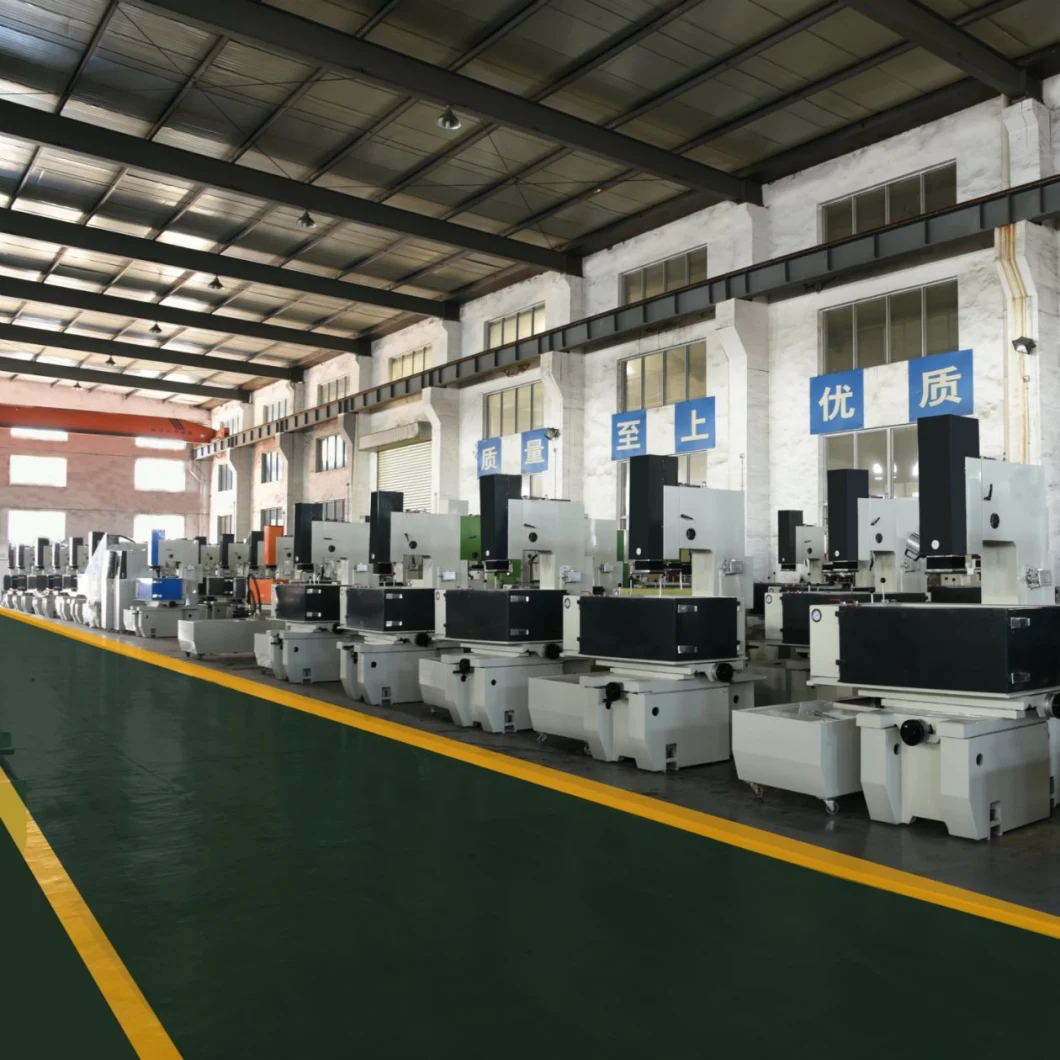 8.Company & Factory
1. NANTONG CD MACHINERY CO., LTD is located in the city of Nantong, about 100 kilometers away from Shanghai. Welcome you visit us!
Main products: Grinding Machine ,Milling Machine ,Vertical Machining Center ,Lathe Machine ,Drilling Machine, Metal cutting machine tools etc.

2. NANTONG CD MACHINERY CO., LTD is able to offer a total package of product selection, sales, process improvement, manufacturing knowledge, commissioning, training and service for the whole life of the machine.

3. NANTONG CD MACHINERY CO., LTD accepts test machining when you required. Please feel free to try a CD brand machine.
Inform us of your required machine model, size, shape and material of workpieces to test, target accuracy, target machining rate, etc. in detail.
Testing will basically be available at free of charge .

Want to know which machine is most suitable for your needs? Have a product to manufacture but do not know which machine tools to use for it? Don't worry. Contact us please, we will provide the solution for you!