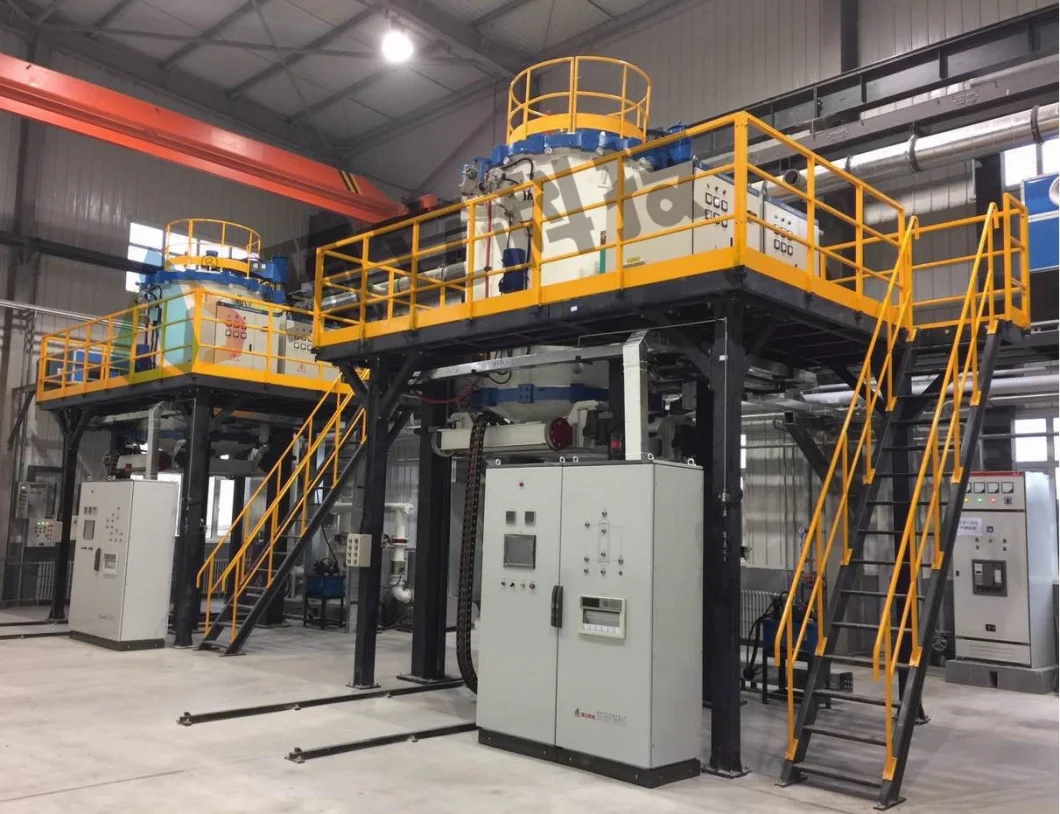 Description
The furnace is used for reaction sintering, low pressure sintering, re-crystal sintering of ceramic product, and it can also used for production of ceramic powder. It has both horizontal and vertical structures.
Application: Ceramic products such as SiC, silicon nitride and aluminum nitride.

Technical Features
1.Using unique ACME super high temperature and high current power supply technology, it can long term stable use at high temperature;
2.Using special designed high temperature pyro-meter measuring technology with precision temperature control and small deviation;
3.Installed with special sealing muffle to minimize the silicon vapor and exhaust gas contamination to the heating element and insulation;
4.Installed high efficiency exhaust gas treatment device , which is environment-friendly and convenient to clean;
5.It has debinding system, to complete debinding and sintering process in one furnace at one time.

Optional Configuration of Vacuum Sintering Furnace
1.Furnace door: screw/hydraulic/manual elevation; manual tight/auto lock-ring tight
2.Furnace vessel: all carbon steel/inner layer stainless steel/all stainless steel
3.Furnace hot zone: soft carbon felt/soft graphite felt/rigid composite board/CFC
4.Heating element and muffle: isostatic press graphite/high purity, strength and density graphite/fine size graphite
5.Process gas system: volume/mass flow-meter; manual/auto valve;
6.Thermocouple: C type/S type/R type/B type
7.Pyro-meter:Dual-color/Single color; CHINO/Raytek
ModelSpec

Working Zone Size

(W×H×L) (mm)

Max. Temperature (°C)
Temperature Uniformity (°C)
Ultimate Vacuum (Pa)
Pressure Increase Rate (Pa/h)
HVSF-050511
500×500×1100
1900/2400
±5
1-100
0.67
HVSF-060612
600×600×1200
1900/2400
±5
1-100
0.67
HVSF-100612
1000×600×1200
1900/2400
±10
1-100
0.67
HVSF-100825
1000×800×2500
1900/2400
±10
1-100
0.67
HVSF-100840
1000×800×4000
1900/2400
±10
1-100
0.67
VVSF-0612
φ600×1200
1900/2400
±7.5
1-100
0.67
VVSF-0918
φ900×1800
1900/2400
±10
1-100
0.67
VVSF-1120
φ1100×2000
1900/2400
±10
1-100
0.67
The above parameters can be adjusted to the process requirements, they are not as acceptance standard, the detail spec. will be stated in the technical proposal and agreements.
Specifications of Vacuum Sintering Furnace